Global AI market soars to $240 bn, aiming for $500 bn by 2027: Report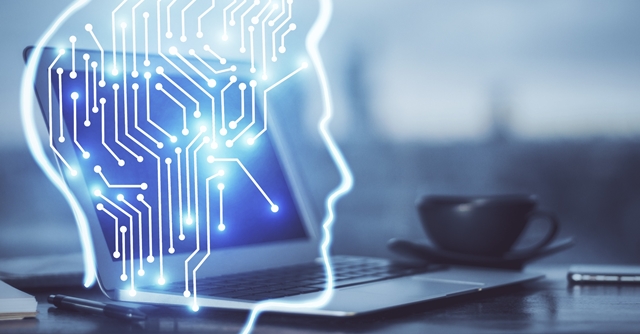 In just three years, the worldwide artificial intelligence (AI) industry has more than doubled, hitting an impressive $240 billion and reaching a whopping quarter of a billion users globally. Industries like healthcare, retail, manufacturing, stock trading, and social media are all jumping on the AI bandwagon to boost their efficiency, decision-making, and user experiences, gaining a competitive edge. Both private and public sectors are investing heavily in AI technologies and startups, signaling a sustained interest in the industry.
According to AltIndex.com, the global AI market is expected to keep growing at a rate of 17% each year for the next four years, aiming to break the $500 billion mark by 2027.
Ten years ago, the idea of using artificial intelligence every day for things like automating tasks, creating documents, market research, or even basic coding seemed far-fetched. However, with the rise of big language models and generative AI, the potential of this growing market is becoming clear. PwC's 2023 Global Artificial Intelligence Study suggests that AI could contribute a massive $15.7 trillion to the global economy by 2030. Most of this value is expected to come from machine learning and natural language processing, as per a Statista survey.

The same survey shows that the global AI industry has grown by a whopping 80% year-over-year, reaching $241 billion in 2023. Predictions suggest this number will more than double to $511.3 billion by 2027. Machine learning, the biggest part of the AI market, is set to grow by 122%, hitting $355 billion, up from $158 billion this year. A subset of this, generative AI, is expected to make up a quarter of the total market value by 2027, up from 18% today.
The second-biggest earner in the AI industry, natural language processing (NLP), is projected to grow by 94%, reaching a value of $45.7 billion. Other sectors like autonomous and sensor technology, computer vision, and AI robotics are also expected to see significant growth, reaching values of $42.5 billion, $38.2 billion, and $30.2 billion by 2027, respectively.
The demand for automation and optimization across industries, coupled with increased use of AI in everyday applications, is expected to drive even more growth, bringing the total number of users to over half a billion by 2027.

Statista reports that around 254 million people used AI tools in 2023, which is 2.5 times more than just three years ago. With an estimated 60 million people joining the AI bandwagon each year, the global AI market is predicted to reach over half a billion users by 2027. The United States, being the biggest player in the AI market, is expected to contribute one-third of all users, totaling 181 million, followed by 52 million users in China, showcasing the global reach and adoption of AI tools.
According to another data released by Statista in August, the market size of AI in India is expected to show an annual growth rate (CAGR) of 19.99%, resulting in a market volume of $14.72 billion by 2030.
---