Technology enables pre-emptive understanding of healthcare patients' needs: ZS' Manish Menon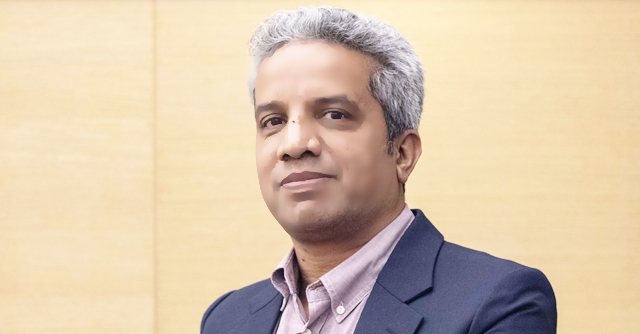 ZS, a global technology consulting firm focused on healthcare entered India in 2005. In the last 18 years, the company has established five offices in India in cities like Pune, Chennai, Delhi and Bengaluru, with a headcount of 8,000 of the overall 13,000-strong workforce.
"When we started in India, we wanted to be an expertise-based center with a focus on artificial intelligence (AI) and advanced analytics and not just a back office. We work with the onshore team and add value to the global projects while working from India," said Manish Menon, office managing principal, in an interview with TechCircle.
Menon added that in the last few years, the task of its clients, which includes names like Acrotech, Adamas, Align, and Alkermes, has evolved. "What has changed is that our services are not just pure technology or pure consulting. It now spans across different skills and solutions that can scale across brands and time. We look at how different skills can mesh and integrate together."

Elaborating further, Menon said that patient healthcare is a journey that starts even before the patient is put under medication or therapy. "With the advent of digital technologies, the focus of the pharma and healthcare industry has widened. Given the abundance of data and technology at hand, it has become possible to pre-emptively understand what a patient might undergo. And companies want to tap on this information," Menon said adding that ZS helps clients with how to use this data, consult on when to use it, and accustom them to the legal constraints.
To be sure, data in a healthcare setting is a critical and sensitive asset. While a good analysis of such data can significantly improve patient outcomes, there is an inherent risk involved with handling and processing. Governments and policymakers across the world have put forth guardrails regarding this.
"It is important to look at data from a data flow perspective. We have three most important components here — data originator, data processor and data consumer. We need laws and regulations for ensuring that proper consent is sought from the user whose data is being used and to what extent," explained Menon."Secondly, the originator must be aware of the purpose for which their data is being used.
Menon also added that many countries and regions like China and the EU insist on storing the data within the sovereign. "So these three factors must be taken into account when we are dealing with healthcare data."

Apart from leveraging AI and data, clients are also interested in creating integrated and connected omnichannels to better serve their customers, he said. It may be noted that in September 2021, ZS launched Zaidyn, an AI-based connected health platform for pharmaceutical companies and healthcare providers to offer individual need-based interventions and support. This platform is expected to understand patient needs, offer better engagement, and overall improve health outcomes. This is only one of the many use cases of AI in patient care. Menon particularly pointed out its application in the areas of personalised healthcare and medical research.
More recently, ZS announced the winners of its healthcare innovation award ZS Prize. "We invite applications from startups and educational institutions to showcase their solution which can create impact in the health ecosystem in India. The shortlisted candidates are then awarded seed money to convert their concept into a product. If the product already exists, we help them scale it. This prize money is in addition to the mentorship we offer to the winners," he said.
In its second addition, this year, Briota, Ayati Devices, and Urvogel Bio were announced top three winners. The winning team won ₹75 lakh, while the runner-ups got ₹25 lakh each.

---