Pure Storage advances global AI capabilities with NVIDIA certification, Cisco collaboration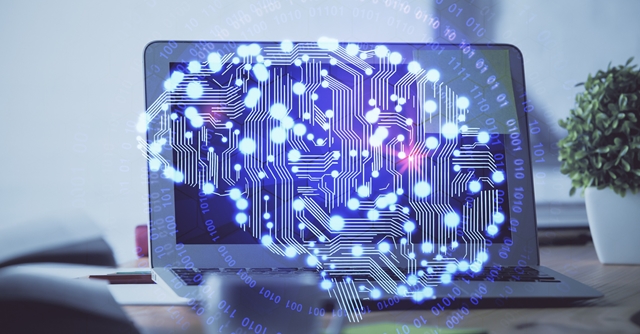 Pure Storage has joined the list of the first enterprise data storage vendors to secure the coveted NVIDIA DGX BasePOD certification. This achievement propels Pure Storage into a prime position for advancing artificial intelligence (AI) initiatives globally, and the company is set to further amplify its impact through an extended collaboration with Cisco.
Pure Storage, in collaboration with Cisco, also introduced new designs for FlashStack for AI. These designs help IT teams navigate AI application stacks and data pipelines more easily, steering clear of operational challenges and infrastructure silos. The aim is to provide enterprises with playbooks for deploying common AI models, ensuring efficiency, security, and scalability.
Pure Storage has been a leader in optimised AI storage since the launch of FlashBlade in 2017 and AIRI in 2018. Leveraging the latest FlashBlade/S storage platform, AIRI simplifies AI scaling and deployment, allowing enterprises to focus on valuable insights rather than IT management.

With FlashStack for AI and new Cisco Validated Designs, Pure Storage and Cisco help IT teams deploy validated architectures for AI workloads. These designs reduce design and investment risks, allowing data scientists to concentrate on delivering AI solutions in virtualised and containerised environments.
Addressing the complexity of AI workloads in containerised environments, Portworx by Pure Storage accelerates data science productivity and ensures data resiliency in multi-cloud settings. Portworx allows rapid setup of notebooks and pipelines, eliminating data transfers between different storage types or multi-cloud regions, thus enhancing cost savings.
Ajay Singh, Chief Product Officer at Pure Storage, emphasized the company's commitment to providing a robust data storage infrastructure for the most data-intensive AI workloads. Tony Paikeday, Senior Director of DGX platform at NVIDIA, highlighted how Pure Storage simplifies and scales AI initiatives, accelerating the return on investment for AI-powered insights. Jeremy Foster, Sr. Vice President and General Manager at Cisco Compute, discussed the importance of FlashStack for AI workloads in reducing design and investment risks.

The company supports over 100 customers across diverse AI use cases, including self-driving cars, financial services, genomics, gaming, and manufacturing. Customer testimonials from Aera Technologies, NCSOFT, St. Joseph's Health, and DKFZ underscore the efficiency, performance, and adaptability of Pure Storage's solutions in advancing AI applications.
In an industry marked by growing excitement around AI, Pure Storage continues to play a crucial role in providing the efficient, high-performance storage platform needed for AI. The company's container-ready data storage platform addresses the challenges of operationalising AI, ensuring data availability, policy adherence, security, and cost management for enterprises worldwide.
---