It's a wrap: News this week (Nov 11 – Nov 17)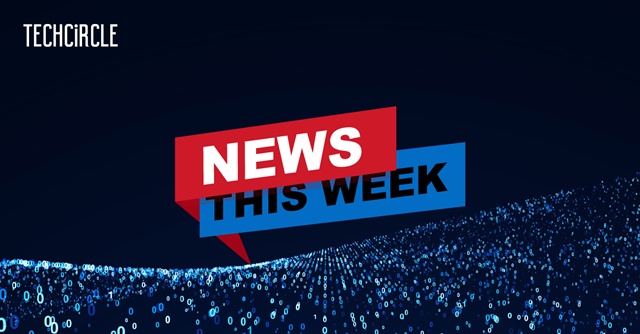 There have been multiple developments this week on the tech front. From Microsoft Ignite 2023 to HPE-Nvidia partnership, this is the list of the most important developments for a quick catch-up:
Accenture's investment in Vodafone's shared services
Finnish telecom company Vodafone Group announced on Tuesday a partnership with IT consultancy major Accenture to commercialize its shared operations and accelerate growth. Accenture will invest approximately 150 million euros ($160 million) for a minority stake in the partnership. The partnership will leverage Vodafone's shared services unit, Vodafone Intelligent Solutions (VOIS), to create a scaled, commercially driven, and more efficient organisation.

Vodafone will retain majority interest, management control, and sourcing decisions under this model. The unit will utilise Accenture's technology and transformation services, such as its digital solutions and platforms, as well as its deep AI expertise.
HPE-Nvidia for supercomputer solution
Hewlett Packard Enterprises (HPE) announced on Wednesday a supercomputing solution for artificial intelligence (AI) training in partnership with chipmaker NVIDIA. The GenAI solution is designed for large enterprises, research institutions, and government organisations to accelerate the training and tuning of AI models using private data sets.

This comprehensive AI-native offering features liquid-cooled supercomputers, accelerated compute, networking, storage, and services, facilitating the rapid training and tuning of AI models using private data sets.

Salesforce to train 100k students
Salesforce has partnered with the Ministry of Education to skill 1,00,000 students by 2026. The students will be trained through Salesforce's free online learning platform Trailhead on Salesforce skills.
The program will be made available with industry-relevant, National Occupation Standard, recognised course content. It also includes training modules for educators along with employment connections to Salesforce partners and customers who are looking to hire Salesforce-skilled talent. The modulus will be customed on Trailhead based on the requirements of the programs through the Ministry of Education, affiliated departments, organisations and agencies so that the learners can benefit from these programs.

Microsoft Ignite 2023
Microsoft organised the annual Ignite 2023 event on November 15. The company made a range of announcements, largely pertaining to the company's work and launches in the artificial intelligence domain. One of the most important announcements made at the event was the launch of Microsoft Azure Maia and Microsoft Azure Cobalt — the two company-designed chips optimised for AI.
Further, the company said that it is extending its Copilot offerings across solutions for the benefit of every role and function, in including office workers, front-line workers, developers, and IT professionals. Some of the Microsoft Copilot-related updates and announcements include — Microsoft Copilot for Service to offer support for role-based support; Copilot in Microsoft Dynamics 365 Guides; new Microsoft Copilot Studio for organisations to build their own copilots from scratch or adapt out-of-the-box copilots.

Other important announcements included — Nvidia AI Foundry service on Azure, preview of Azure AI Studio, and expansion of Copilot Copyright Commitment (CCC) for responsible AI.
---