Sam Altman Sacked: Why the world's hottest startup OpenAI fired its own founder and CEO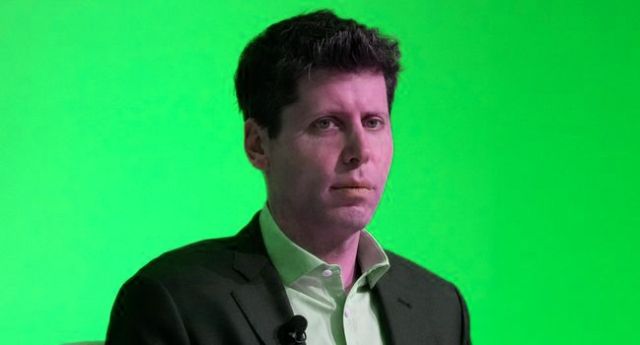 Sam Altman, the founder and chief executive of American artificial intelligence (AI) firm, OpenAI, was fired from his position on Saturday after an investigation revealed that he was "not consistently candid in his communications" as a result of which "the board no longer has confidence in his ability to continue leading OpenAI". The announcement has come as a surprise to many, considering Altman's significant role in creating ChatGPT, an AI language model that was officially launched in November 2022 and sparked the AI race globally.
"Altman's departure follows a deliberative review process by the board, which concluded that he was not consistently candid in his communications with the board, hindering its ability to exercise its responsibilities," OpenAI said in its official blog.
The sudden announcement of Altman's exit from the world's hottest startup have led many to draw comparisons between this situation and what happened with the co-founder of Apple Steve Jobs almost four decades ago.

Following a power struggle with the board of directors, Steve Jobs was infamously fired from the company in 1985. Despite his contributions in revolutionizing personal computers and building a lasting brand, Jobs was dismissed. It was said that Jobs' 'confrontational management style' and 'poor interpersonal skills' were the reasons behind his termination. In the book "iCon: Steve Jobs, the Greatest Second Act in the History of Business," co-author William Simon claimed that Jobs "expected too much from his employees." While this contributed to his greatness, it also pushed others too hard.
Jobs later admitted that he had been "out of control" during that time. After leaving Apple, Jobs launched NeXT Computer, which was eventually acquired by Apple. In 1997, he returned to Apple as CEO and led the company to unprecedented success.
In contrast, Altman's supposedly lack of honesty with the board of directors led to his termination. The exact causes and details of these dismissals are still unknown, but in both cases, the board of directors decided to separate the business from its CEO..

OpenAI's board of directors comprises chief scientist Ilya Sutskever, Quora CEO Adam D'Angelo, technology entrepreneur Tasha McCauley, and Georgetown Center for Security and Emerging Technology's Helen Toner.
Mira Murati, who joined OpenAI in 2018 after working at Tesla, and currently serve as chief technology officer (CTO) of OpenAI, has been appointed as the acting CEO by the same board of directors. Murati, 34 years old, played a crucial role in the creation of the Tesla Model.
Tech giant Microsoft has heavily invested in OpenAI and on Friday Microsoft CEO Satya Nadella took to X to affirm the company's relationship with OpenAI hours after OpenAI fired Altman. Microsoft's first investment in OpenAI came in 2019 when it reportedly invested $1 billion and then invested significantly in 2021. Altman is credited with convincing Nadella to commit $10 billion to the company that fueled a nearly three-fold rise in valuation from $29 billion to over $80 billion. As per reports, currently, Microsoft's cumulative investment in OpenAI is reportedly $13 billion.

Meanwhile, OpenAI co-founder and President Greg Brockman announced his departure from the company just hours after the board removed Altman. "I'm super proud of what we've all built together since starting in my apartment 8 years ago. We've been through tough & great times together, accomplishing so much despite all the reasons it should have been impossible. But based on today's news, I quit," he said on X.
Brockman told Reuters that on Friday evening Altman got a text from Ilya Sutskever, who is also one of the co-founders of the company to talk at noon. Sam was then asked to join a Google Meet along with the whole board but Greg Brockman was not a part of the meeting. During the meeting, Ilya informed Altman that he was being fired.
Altman also posted on X shortly after OpenAI published its blog: "I loved my time at OpenAI. it was transformative for me personally, and hopefully the world a little bit. most of all i loved working with such talented people. will have more to say about what's next later."

What the future holds for Sam Altman remains to be seen, but if Steve Jobs' story is any indication, losing his position at OpenAI could potentially pave the way for even greater success.
---