"India Is Very Critical For Sling Media": Founder Bhupen Shah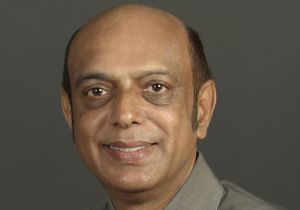 In 2004, three individuals set about to create a product company around place shifting, a concept that was almost futuristic in what it does - allow you to watch cable channel on your laptop, anywhere in the world.
When brothers Blake and Jason Krikorian and Bhupen Shah established Sling Media Inc, they decided to tap into India's talent by hiring engineers in Bangalore. Today, half of the company's 300 employees are based in Bangalore. From India as a strategic base, Sling Media is now looking at the subcontinent as a target market.
With the proliferation of data cards, the rolling out of 3G networks, the explosion of cable channels and more content being consumed than ever before, the company believes it is the right time for the launch in the country. Techcircle.in catches up with Sling Media's founder Bhupen Shah to learn how the company has progressed, his expectations of sales in India, the strategy and the future plans.
Can you take us through the initial years of Sling Media?
The company began as an intention to build a consumer centric product out of Bangalore. When Blake came up with the idea of Sling box, we set up two offices - one in US and the other in India - simultaneously. In October 2004, we received $11.5 million in funding and then in 2006 we raised $46.6 million. This round was led by Goldman Sachs, and joined by Echostar, which acquired us for $380 million in October 2007. We did not expect it. What we had set out to do was both a B2C product and a B2B one, like a set top box that was integrated with Slingbox technology. But since Echostar already had a B2B product, we saw the synergies.
How have sales been so far?
We can not share figures, but 2010 was the best year for us in terms of sales. The fourth screen - the tablet - has boosted sales. They are a long form content and users consume more content on them when compared to smart phones, where they would spend around 15 minutes watching TV.
In India, what do you expect will do better - mobile phone app or the tablet app?
We expect India to follow a similar pattern to other countries. Here, laptop is the most used device, people now have 3G data cards so there is a lot of promise. Those who use laptops in offices or coffee shops will be able to use Slingbox to watch TV even outside their homes.
Why didnt you partner with DTH and broadband providers before launching the product, considering that it requires both?
We wanted to minimise external dependency. It may have been simpler that way, but it is not part of our DNA. We would have no control.
How important is your India centre today?
Two thirds of our engineers are in India, it is very critical. We have a lot of space and will continue to expand our base here as we scale up.
Finally, how would you describe Slingbox?
It's a product that will change lifestyles. It's like home food, only it's home TV.
Comment(s)