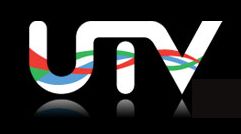 Media and entertainment house UTV Software Communications Ltd has more than doubled its consolidated net profit to Rs 137.57 crore for the fiscal year ended March 31, 2011.
In FY10, the company reported a consolidated net profit of Rs 50.17 crore over a consolidated income of Rs 681.2 crore. Consolidated revenues for FY11 have risen by 38.9 per cent year-on-year, to Rs 946.79 crore, according to the BSE notice issued by the firm. Total expenditure has risen to Rs 776.31 crore in the fiscal year ended March 31, 2011, from Rs 622.88 crore recorded in FY10.
UTV Group runs UTV Communications (USA) LLC, IG Interactive Entertainment Ltd, UTV Global Broadcasting Ltd, UTV TV Content Ltd, UTV Games Ltd, First Future Agri & Developers Ltd, UTV New Media Ltd, Indiagames Ltd and subsidiaries including Ignition Entertainment Ltd, True Games Interactive, Genx Entertainment Ltd, UTV Entertainment Television Ltd, UTV Tele-Talkies Ltd, RB Entertainment Ltd and Vikatan UTV Content Ltd, as well as a joint venture – Screenshot Television Ltd.
On a standalone basis, the group has a net profit of Rs 133.88 crore, compared to previous year's profit after tax amounting to Rs 58.85 crore. Total operating revenues rose to Rs 545.67 crore from Rs 327.98 crore, recorded in the previous year.
Segment Revenues The television division featuring content, airtime sales, dubbing services and broadcasting, registered revenues of Rs 355.79 crore in FY11, compared to Rs 248.95 crore in FY10. According to a company presentation, UTV group has an estimated 270 million content consumers across all its segments.
UTV Motion Pictures has recently signed TV syndication deals for its film library which is cumulatively worth over $1 million (Rs 4 crore). Overseas, UTV and the Zee Network have partnered for telecast rights for 13 films such as Wake Up Sid, Wednesday, Delhi-6 and Dev D. In India, it has licensed films with B4U Movies, satellite movie channel Enterr 10 and Zoom.
Amrita Pandey, senior vice-president (international distribution & syndication), UTV Motion Pictures, said in a media release, "These television syndication deals add significant revenue even after the first round of exploitation. Our endeavour is to monetise our IP over several platforms on an on-going basis."
UTV Movies, which generates revenues from film production, distribution and syndication, posted revenues of Rs 454.43 crore in FY11. It has produced movies such as No One Killed Jessica, Dhobi Ghat, Chillar Party, Arjun, Delhi Belly, My Friend Pinto, Barfee and Short Term Shaadi.
A significant development in the quarter was the alliance with the Walt Disney Company to co-produce a slate of Disney-branded movies, aimed at the family audience. Incidentally, the Walt Disney Company owns 31.4 per cent stake in UTV.
World Movies, the cinema channel on the UTV Network, did broadcast in May a Finnish-Swedish film, Mother of Mine, while UTV Global Broadcasting came up with Underworld Rise of the Lycans (dubbed in Hindi) on the UTV Action channel.
Online, console and mobile gaming business contributed Rs 120.08 crore to revenues in FY11, compared to Rs 107 crore in FY10. In the console and online gaming space, the group runs Ignition Entertainment and True Games. These two companies operate studios in London (for game development), Tokyo (game development and publishing), Beijing (MMOG studio), Austin (console game development studio and MMOG HQ) and Mumbai. They have developed games such as El Shaddai, Reich and Wardevil. Console gaming refers to Sony PS3, Microsoft Xbox and the Nintendo Wii. Upcoming titles from True Games include Mytheon, Faxion, Planet Crashers and Sky Legends.
Gaming company Indiagames announced a strategic association with Zenga TV to deploy live TV and archived video content including television shows, blockbuster movies, comics and short films, as well as international music videos and a lot more, across all network operators in India. Some of its popular games are Spiderman (a mobile game), Bioshock, Garfield, Godzilla and Warchess (available on iPad).
The gaming company has exclusive tie-ups with ISPs such as Airtel, BSNL and MTNL. Plus, it is the exclusive distributor for Microsoft & EA in India. The company has also partnered with Airtel in the quarter to offer 'Talk2Me' service across the regional markets in India. What's more, UTV Interactive has renewed its exclusive digital rights with Speed/Moviebox Records in April.
It has DTH games on Reliance Big TV and its online 'Games on Demand' has more than 50,000 subscribers on board, with an average revenue of Rs 150-Rs 200 per head per month.
---