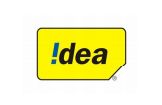 Providence Equity Partners-backed telco Idea Cellular has reported a 5.78 per cent slide in net consolidated profits to Rs 898.7 crore for the fiscal year ended March 2011, according to the BSE release issued by the company.
In comparison, the company saw an 8.2 per cent rise in net profit in FY10 from FY09. But total revenue growth accelerated. Consolidated revenues rose 24.55 per cent to Rs 15,503.2 crore, from Rs 12,447.08 crore in fiscal 2010. In comparison, revenues rose 22.5 per cent between FY09 and FY10.
Total EBITDA percentage has fallen from 27.4 per cent to 24.5 per cent as advertising and subscriber acquisition and servicing costs rose. Idea carried 362.6 billion minutes on its network during FY11 - that is 1.1 billion minutes on a daily basis - and claims it is now among the top 10 operators in the world in terms of voice minutes usage.
QUARTERLY RESULTS
Idea Cellular's consolidated net profit for the quarter ended March 31, 2011 was up 12.9 per cent at Rs. 274.5 crore for the quarter ended March 31, 2011, compared to Rs. 243 crore in the previous quarter. In the previous quarter, it had experienced a sequential growth of 35.2 per cent on net profits and 8.1 per cent on revenues.
It reported a rise in consolidated revenues to Rs 4,234.7 crore from Rs 3,955.6 crore in the previous quarter, a rise of 7.1 per cent.
Consolidated net profits and revenues for the quarter were up 2.96 per cent and 26.5 per cent respectively compared to the same quarter in the previous fiscal.
Total EBITDA rose by 13.4 per cent to Rs 1,075.2 crore from Rs. 948.2 crorein the previous quarter. The Average Realised Rate has declined to 40.6p compared to 41.8p in the previous quarter.
On a standalone basis, the net profit for the quarter stood at Rs 257.6 crore, up 16.6 per cent on a sequential basis. In the quarter ended December 2010, Idea had experienced a 35.5 per cent growth in net profits. Revenues in the quarter ended March 2011 were up 7 per cent to Rs 4,269.1 crore.
During the quarter, Idea rolled out 3,460 2G cell sites.
Idea Cellular added 9.6 million connections in the March quarter and now has 83.3 million active users. It claims a revenue market share of 13.6 per cent in the quarter ended March 2011. From 12.7 per cent in December 2009, this has sluggishly grown to 13.3 per cent by the third quarter of fiscal 2011. Now, the company expects 3G to boost the market share.
3G
In the quarter, Idea rolled out its 3G services and currently offers 3G in 9 service areas covering over 700 towns - in Maharashtra and Goa, Andhra Pradesh, Kerala, MP & Chattisgarh, Gujarat, UP (W) and Uttaranchal, UP (E), Haryana and Himachal Pradesh circles. In March, the company announced it had added a million users for its third-generation (3G) services since launch. Idea Cellular's deputy managing director Himanshu Kapania has said that the company's total investment in rolling out 3G has amounted to Rs 10,000 crore, inclusive of the auction fee of Rs 5,800 crore.
---