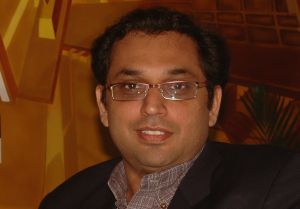 After gaming and videos, Reliance ADAG's division Reliance Entertainment has turned towards the fast-growing e-commerce segment. It has recently scaled down its social networking service and converted it into a shopping site. Now, the company is planning new portals and there's more brewing at the headquarters. In this interview, Rohit Sharma, CEO (Digital Business), Reliance Entertainment, shares his plans for the year ahead, Zapak's growth so far, the new Zapak Plus subscription-based service, the company's increasing focus on global markets and the revamp of its video-on-demand service BIGFlix.com.
What are Reliance Entertainment's digital plans? Can you share your strategy and roadmap going forth?
The focus is on three key growth areas in the digital space – gaming, video on demand and e-commerce. In the gaming space, we already have a very strong play through Zapak and Jump Games. We are now expanding into other platforms such as social games, WAP, broadband (through ISPs) and DTH.
We also have a strong brand in the video-on-demand (VOD) business through BIGFlix.com and want to be one of the leading players in both subscription VOD and advertising VOD markets. I am also lining up an international distribution strategy.
As you know, we have forayed into the e-commerce business in the last three months through BigAdda.com. We want to be among the top five e-commerce players in the country.
So e-commerce is a big focus area? What are the plans for BigAdda.com?
This year, we want to expand and scale up this business. Initially, we will focus on the RO (Readers' Offer) model. We also plan to launch at least two other pure play e-commerce verticals. But I cannot talk more about those at this stage.
Besides e-commerce, are there any other new sectors in to which Reliance Entertainment plans to enter?
We will be expanding into another new growth area – crowd-sourcing. And, of course, we will continue to expand within existing verticals of gaming and video on demand.
What are your plans for the gaming business this year?
We want to scale up our mobile gaming business both in India and globally and, therefore, we are acquiring IPs which will be relevant for global distribution.
In the mobile gaming space, we have scaled up our development capabilities and hired senior game developers from outside India. In addition, we will strongly focus on inorganic growth for our WAP site M.Zapak.com.
In the online gaming space, we will launch a couple of social games and launch Zapak Plus, which will be a subscription gaming service for broadband games.
We are also planning global launches of games on topics like F1 racing, golf, Hollywood movies (Real Steel), Playboy, etc.
Tell us more about Zapak Plus?
Zapak Plus has 120 full-version games such as Dirt 2, Ashes 2009, Flat Out, Luxor, Sherlock Holmes, Jewel Quest, Mysterious City – Cairo etc at a price of Rs. 99 per month. That's gaming at less than Re 1 per month. We have set up a cash collection network in 50 cities for it. Zapak Plus will be launched through broadband ISPs.
How many users does Zapak.com have online?
We have a total user base of over 8 million on Zapak.com and we get 2.5 million to 3 million unique visitors per month on the site.
Can you share how it has been scaling up in terms of revenues compared to last year?
Our advertising revenues on the portal have been growing by 40-50 per cent annually. On the mobile side, our subscription revenues have been growing more than 70 per cent. Our retail business of licensing and merchandising has also been growing more than 50 per cent.
What are the latest developments at Jump Games?
Last year, we focused strongly on scaling up our studio in Pune and hired senior executives from the USA with extensive game development experience. Now, we have started hiring development/engineering professionals from India for our development studio. Jump is the only Indian mobile gaming company which is focusing on distributing our games globally, be it on smartphones or feature phones. In fact, this year, over 50 per cent of our mobile gaming revenues for Jump Games will come from outside India, through distribution on iOS, Android and operator relationships in North America and Europe.
How is your movie rentals and streaming business BIGFlix faring? What are your plans for it?
We are completely revamping the BIGFlix platform and product this year and will launch a brand new platform and product in the next few months. We are attempting to make BIGFlix more online-based and want to reduce physical intervention as much as possible. It will be available across multiple platforms -- be it PC, mobiles, Tablets, connected TVs or consoles. Our team is also working on creating a comprehensive content catalogue. We will have a comprehensive roadmap and a differentiated SVOD distribution strategy.
What is your opinion of the digital media ecosystem in India?
The digital infrastructure in India is still in a nascent stage and way behind China. And this is one of the key reasons behind the lack of scale in digital businesses today. However, for the first time in the last decade, India is at a juncture where the broadband and 3G/4G ecosystem are about to explode. We have less than 15 million broadband users today and as this number crosses the 100-million mark in the next few years, coupled with a similar growth in 3G user base, we will see business models in the digital space become viable.
What are the key trends to note in this ecosystem?
There have been huge investments in 3G licences and telcos have been rolling out networks. The growth of 3G and data-enabled low-end smartphones, as well as the rise of Android OS in India, are important trends. Also, look at the investments by large broadband ISPs and other corporate houses like Reliance Industries in broadband infrastructure. We are also seeing the emergence of new digital start-ups and the growth in e-commerce transactions.
Are you planning any acquisitions this year?
We are actively looking for acquisitions, but it is too early to comment. We are interested in game design companies, though.
---