Koovs Will Evolve Into A Specialised E-Com Player: Paul Shoker, CEO, BenefitsPLUS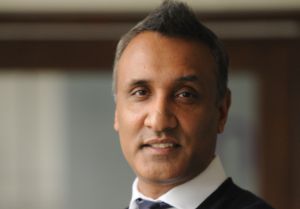 New-Delhi based e-commerce firm BenefitsPLUS Media Pvt Ltd provides consumers with discounts, offers and promotions from 600 brands. Established in 2010, BenefitsPLUS operates pan-India, manages online programmes for corporate houses, banking and mobile operators, and reaches over 20 million customers. Recently, the company has acquired New Delhi-based Snowball eRetail Services and group buying site Koovs.com (for over $2 million) and plans to continue acquiring e-commerce start-ups in order to become a holistic lifestyle e-commerce player. Techcircle.in has caught up with Paul Shoker, founder and CEO of BenefitsPLUS, to learn about the business model, traction and its inorganic growth strategy in India.
Tell us how you started BenefitsPLUS and why did you launch loyalty programmes for corporates?
We started this venture because there were different business drivers and they need melting together. Corporate houses and their human resource directors told us that 67 per cent of their employees look for deals and offers online. They wanted a service through which they could offer deals and promotions as an employee benefit. Merchants, on the other hand, also wanted to reach out to target audiences, such as employees of a large company. There was an ecosystem ready and we had to build a solution that could connect various stakeholders.

It took us six months to build the technology platform and once we went to the market with it, we did not have a problem getting the merchants on board or the enterprises. But the challenge was how to engage the employees with these particular programmes. So, we started working with the HR departments to communicate with their employees about loyalty, rewards and discounts on offer. We created an exciting marketplace for employees to receive discounts for products and managed services across India. Right now, we have 10 categories such as mobile accessories, computer, electronics, health and beauty, travel, fashion accessories, etc.
What is the traction you have witnessed so far?
We have had significant traction on our site for four key reasons – convenience, product range, services and the prize. As a company, we have decided to work on all these factors to reach better transaction sizes.

Already, we are more than doubling the number of transactions per month and we expect 32 per cent growth in ticket sizes from the current Rs 2,700.
What are the key focus areas of investment for BenefitsPLUS?
We are primarily investing in infrastructure and marketing to expand our brand. We also plan to take a very large slice of the Indian market – both on the consumer side and on enterprises. We want to become the market leaders in both these verticals. In order to do so, we will be very aggressive in our marketing campaigns this year.

We are also doubling our strength month on month and by next March, we expect to add 100 people.
Now that you plan to combine B2C and B2B, what exactly can users expect?
The combination will mean deeper, wider discounts and, more importantly, service-oriented deals.

What are your plans for Koovs.com? Will there be any change in the brand?
Now the focus is on how effectively we can reach the consumer and grab a share of his wallet. And also how much faster, and with real differentiation, we can reach him before our competitors can. We believe we have the right technology, team and products that buyers want to own. We are going to turn Koovs into a very interesting e-commerce business. It won't be an average daily deal site or a group buying site, but will evolve into a specialised e-commerce player. But there will be no change in the brand.
What are your acquisition plans? What kind of companies are you looking for?

It's all about value addition. If a company gives us a higher barrier to entry, either through technology or a particular partner that no one else can access, we will consider it a good acquisition. We are looking for highly innovative companies and teams and we believe that both our acquisitions met that expectation.
What do you think of the future of e-commerce in India?
I believe that a significant consolidation in the market is needed. In the business-to-enterprise space, with the new ecosystem, we have no competition. And in the B2C space, there are many start-ups across various verticals, with interesting market leaders like Dealsandyou.com.

What is your mobile strategy?
We have already launched an Android application and we are now planning more apps for the Indian market.
---