Online Travel Transactions Growing Faster Than Internet Userbase: MyGuestHouse.net Co-founder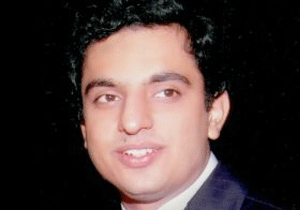 India's largest online travel agency MakeMyTrip's latest inorganic expansion target is My Guest House Accommodations Pvt Ltd (MGH), a two year old start-up that offers booking of budget hotels, service apartments and guesthouses. MakeMyTrip acquired 29 per cent stake in it for approximately $1 million and has entered into a long-term agreement to acquire 100 per cent in it, based on how it fares. So far, the status report reveals that MGH has covered 4,000 budget hotels in over 115 cities and towns. It is growing this network aggressively by offering incentives to over 600 partner travel agencies who are adding more hotels and properties daily. Speaking to Techcircle.in, Jitender Arora, Director, MyGuestHouse.net, discusses the evolution of MyGuestHouse.net, the takeover by MakeMyTrip, trends in the online travel and hotel booking sector and what separates it from competition.
Tell us how MyGuestHouse began?
It started as a concept in 2009 when clients asked me to develop a property management system and gradually became a model. I chose the budget space because the rest of the travel space was very established. The budget hotel sector was still an unorganised segment and presented a huge opportunity as there are a lot of service apartments, budget hotels and guesthouses in the country.

But the budget hotel bookings space also posed a lot of challenges that I thought could be solved in an innovative way. I knew there could be a system that could bring in a larger number of hotels into a single network. When I began, it was with a franchisee model. I co-founded MyGuestHouse with Varun Chawla, who was my first franchisee and we incorporated it in 2010. Since then we have changed our model to an incentive scheme.
What was the reason behind shifting from a franchisee model to incentives?
With the franchisee model, we had a fee, which was a barrier to entry. We wanted to cut it and make it easier for Tier II and Tier III hotel owners to join us. So the model kept going through many changes and we no longer have a franchisee team. We have around 600 travel agencies now in the network and any of them can add properties. They are given an incentive of Rs 500 per property added. In addition to that, we have an in-house team of 8-10 people that adds roughly 10 hotels per day.

How has MGH grown over the past two years in terms of revenue and profits?
We now have a transaction value of Rs 25 lakhs per month. The growth has been phenomenal - what we were doing in three months last year, we are now doing in one month. In terms of profitability, we expect to remain loss making for next two years.
We have 4,000 budget hotels in over 115 cities and are growing room rates by 10 per cent monthly. Our transaction sizes are roughly between Rs 5,000-Rs 10,000. The number of room nights sold on MGH is relatively high – while typically OTAs might sell two room nights per booking, we see around 4-5 room nights being booked at a go. This is primarily because people view us as a long stay bookings site.

Do you have an offline model as well?
We do – around 40 per cent of the bookings made with us are offline, and are conducted through our call centre. However, we want to stay focused on online transactions. We do not offer cash on delivery yet, as we are still in the initial stage of development.
How did the investment by MMT come about and what is the advantage you get?

We started looking out for investments and took 6-7 months to make the decision. We chose a strategic deal rather than a financial round. The deal is spread over the next 8-10 years. We are already interacting with various teams at MMT on a weekly basis – property, travel agents team and bookings. MMT adds a lot of value in terms of the brand name and will send a lot of business our way as our strategic partner.
What happens to MGH post the deal?
As a brand, we retain our own identity. In terms of structure, we might become part of MMT in the future.

How long is the investment of $1 million expected to last? What are the key areas of investment for MGH?
The investment from MMT will last one year. We are investing heavily in technology development and in driving online transactions. We currently have over 50 employees based in Noida, our headquarters, and also have feet on street across the country. My plan is to make MyGuestHouse the biggest budget brand in India.
What do you think of competition from sites like Stayzilla.com and IndiaHotelReview.com?

We believe we have a technical advantage over them. First, we have our own in-house IT team and our products such as the property management system, free website, free CRM, channel manager, and bookings are unique. They are made specifically for budget hotels and more customised as we have a deeper understanding of what they need. They are also offered free of cost.
What are the key trends in the online hotel booking industry?
Everybody is moving on, transacting online. Transactions have started increasing. They need reviews and bookings. They don't want the hassle of calling and confirming. Packages industry is growing. More and more you will see packages growing. There are higher margins for the companies to make for packages compared to air tickets. Air(ticket) has become a standard product. OTAs are hotels and packages more than air. Packages is still in nascent stage – but will be the next big thing after hotels.
What is interesting to note is that the rate of growth of transactions in online travel is much faster in India than the growth in the number of Internet users.
---