Online photo printing startup Zoomin raises $1.5M venture debt fund from SVB India Finance

Zoomin.com, an online digital photo printing and merchandise company run by Mumbai-based Zoomin Online (India) Pvt Ltd, has raised Rs 8 crore or around $1.5 million in venture debt funding from SVB India Finance, a subsidiary of the Silicon Valley Bank, which provides debt funding for startups who have raised earlier rounds of venture capital.
Set up in May 2007, the company is backed by early-stage investment firms Sherpalo Ventures and First Round Capital, and raised around $12 million from them in two rounds of funding. The site enables users to store, share and print their digital photos onto mugs, calendars, T-shirts, etc. Users can also order photo books on the site.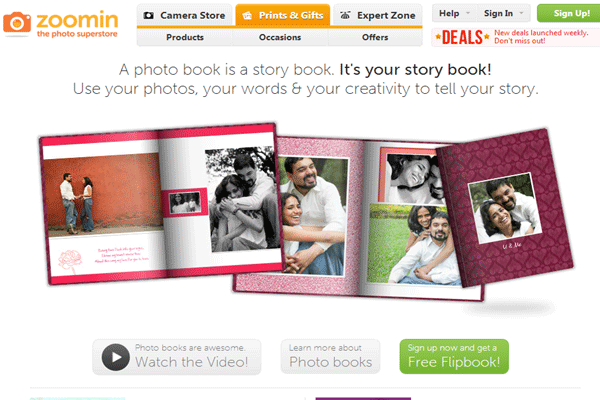 Zoomin currently ships to India, the US, the UK and Canada, and has offline retail studios in partnership with Crossword bookstores in Delhi-NCR, Mumbai, Pune, Ahmedabad, Bangalore, Kolkata and Chennai. At these studios, visitors can purchase the same range of print products which are available online. It competes with other companies like Printo, HP's Snapfish, iTasveer and Shutterfly Inc. Mynta.com, one of the mainstream e-commerce players, also started with the business model very similar to Zoomin, but pivoted to a full-time fashion and lifestyle e-shop.

Venture debt funding differs from conventional venture funding, as it is a debt format. Such funding is usually raised by firms already backed by VC investors and typically involves an equity convertible portion, which kicks in, in the event of an acquisition or the firm going public. It is more common in the technology field where startups face problems of lien in approaching commercial banks for debt finance, either for working capital or for expansion.
Venture debt funding also enables companies to meet their immediate capital requirements without diluting more equity, noted Zoomin founder Sunny Balijepalli, while talking to Economic Times. "We could have raised equity funds but did not want to dilute the stock," Balijepalli told ET.
In November 2012, SVB gave a similar loan of Rs 6 crore  to Loylty Rewardz Management Pvt Ltd, a consumer loyalty and rewards management company.

(Edited by Sanghamitra Mandal)
---