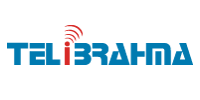 After HT and Times of India launched their augmented reality apps, Intel Capital funded Telibrahma has come up with its augmented reality app which works for video as well, as claimed by them.
However, this app is not a content-backed app like TOI's Times Alive or HT's ARplus. It looks like an app which could be utilised as a platform by publishers and advertisers.
For those who are not aware, augmented reality is the concept of superimposing virtual content (such as 3D graphics) on top of a view of the real world. Telibrahma's app is called Point and it uses image recognition technology to turn smartphone into a tool for second screen experience. Telibrahma is claiming to get that experience on to the television screens. The app was launched at the Consumer Electronics Show held at Las Vegas.
It seems that Telibrahma has re-launched its earlier service intARact which was launched in association with Times of India in early 2012. Times launched its own AR app called Times Alive in December.
The app, which has seen more than 10k downloads on Android, only recognises 'Point enabled' content, which to an extent limits the potential. In terms of AR for video, the app doesn't really say anything about it. Neither does it have any options related to video content scanning, it might be something that it is yet to launch in Indian market.
However, a report by VentureBeat earlier talks about the app's video capabilities. To experience AR in video content via Point, users have to point the smartphone at an image on the TV screen, and it starts an interactive sequence. If one would point it at a product in a video, movie, commercial, or TV show, the Point technology recognises what's in the image and gives a visual overlay that further describes the product or helps you figure out how to buy it.
The technology can recognize moving images as well as still ones and will work with 3D games.
A sample of 'Point-enabled' content is available at  where user can test the app. Once the app scans an image of the posters or brands you choose from the sample list, user can get related content almost immediately.
Brands can use PointARt for promotional campaigns. A similar promotion was done by Outlook magazine some time back with the IntARact app. Since Telibrahma is a mobile advertising solutions provider, this is another addition to its bouquet of services as an ad platform.
(Edited by Prem Udayabhanu)
---