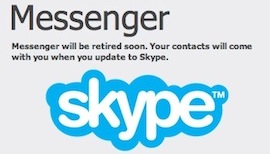 Microsoft has finally come out with a concrete date when the company will shut down its existing messenger service. The service, called Windows Live Messenger, will retire on March 15 and will be merged with Skype, which Microsoft had acquired in May 2011 for $8.5 billion.
"On 15th March, 2013, we are retiring the existing messenger service globally (except for mainland China where messenger will continue to be available) and bringing the great features of messenger and Skype together. Update to Skype and sign in using a Microsoft account (same as your messenger ID) and all your messenger contacts will be at your fingertips. You'll be able to instant message and video chat with them just like before, and also discover new ways of staying in touch with Skype on your mobile and tablet," said an e-mail sent by Microsoft to its messenger users.
The company had first announced the transition on the official Skype blog in November last year. At the time, it had mentioned that the service will be discontinued in the first quarter of 2013, but had not mentioned an exact date. It had also released a new version Skype 6.0 (for Mac and Windows) that allowed users to sign into Skype using their existing Microsoft accounts.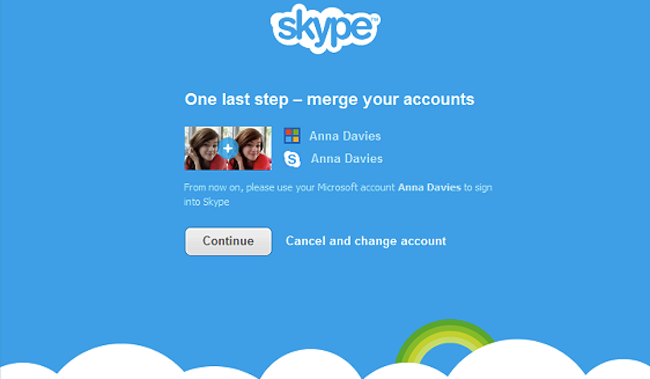 The email, titled 'Important info about your Messenger account' mentioned that while messenger will continue to work normally between now and March 15, users will see a banner notification to upgrade. When you click on the banner, an installer window will open with the request to upgrade, which will take you through the installer flow to install Skype and automatically uninstall messenger.
Post March 15, messenger users on desktops will not be able to sign in and will only be able to upgrade to Skype. Additionally, mobile users on the iPhone, Android and the soon-to-be-launched Windows Phone 8 platforms can also download the latest Skype app on their mobile and then uninstall messenger.
The shut down makes sense since Skype has a fairly large number of users in comparison to Live Messenger. Additionally, there is no point in the company offering two different communication tools that are provide the same services to its customers.
---