13 potential e-commerce M&As to watch out for in India in 2013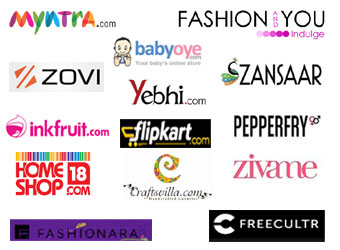 In 2012, we had seen the beginning of some serious consolidation in the Indian e-commerce space – a segment which has been a darling of venture capital investors for the past two-three years. We had seen Flipkart buying out and later downing the shutters on the electronics e-tailer Letsbuy; Myntra acquiring Exclusively.in & its private label business Sher Singh and Snapdeal acquiring a relatively smaller outfit called eSportsBuy. A common factor in all these deals was – either the target firms had run out of money or had not been able to raise the next round of funding.
Another factor was common investor(s) in the companies engaged in complementary or competing categories. This made the decision for a consolidation far easier when one of the 'well-doing' portfolio companies bought out the other. As analysts debate on the futility of such past deals, one thing is clear – further funding in e-commerce, both from existing and new investors, is fast drying up, which will increase the pace of consolidation in 2013.
Mahesh Murthy, managing director of the early-stage investor Seedfund, says it is going to be a 'merge or purge' scenario for smaller e-commerce players in 2013. According to Murthy, there will be no fresh cash pumped in the e-commerce space till the third quarter of this year. "The larger companies, which have a bit of cash at disposal, will buy smaller companies for virtually nothing. Companies will shut down or will have to merge for no money. The equity they (investors in the smaller firms) will get in return would also be valueless," he adds.

"It's our own fault. We have overfunded the sector," says Murthy, an investor in the sector who is also a vocal critic of certain e-commerce business models where companies lose cash on every transaction.
Accel Partners is another prolific VC investor in the e-com sector and according to Prashanth Prakash, one of its managing partners in India, consolidation is a reality for the sector – either between portfolio companies or bigger players acquiring smaller firms.
But it is more than just investors trying to salvage their investments. "In some cases, it happens because the category is taking time to scale up, thus forcing the companies to merge. Another reason is when the category in itself is great but the market leader has created a huge gap for the newer player to bridge, it also makes sense for the smaller player to merge. Another reason is the drought of bigger cheques in e-commerce and lack of funds," acknowledges Prakash.

In this context, Techcircle.in presents 13 possible mergers and acquisitions (M&As) that may be witnessed in 2013. We have attempted not to do a random mix and match but linked the firms operating in the same or complementary verticals with common investors to boot, which would push up the probability of a deal.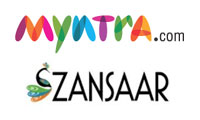 Myntra-Zansaar (Common investors: Accel Partners and Tiger Global)
Myntra is an online apparel shop and Zansaar is a niche portal offering home furnishings and accessories. The deal makes sense as Myntra is facing stiff competition in the apparel e-tail domain from another heavily funded venture of Rocket Internet, Jabong.com. Jabong also sells home décor products. The category expansion will also gel with the lifestyle products e-tailing proposition of Myntra.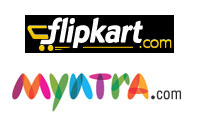 Flipkart-Myntra (Common investors: Accel Partners & Tiger Global)
This can be a game-changing deal for IPO-headed Flipkart as Myntra is one of the most prominent online apparel retail firms with significant brand appeal. And for Myntra, it would mean joining hands with the biggest and the most prominent e-tailer in the country. This is only a possibility if Myntra fails to raise its next round of funding and if the common investors Accel and Tiger push for a deal.
The interesting aspect is even though Flipkart has added several categories including apparel to its bouquet of products, its major revenues still come from books, mobile phones and other electronic items. So acquiring a large online apparel play will enhance its e-commerce prowess and in the process, the big gets bigger. Moreover, Myntra has strengthened its apparel portfolio with its recent acquisition of Exclusively.in.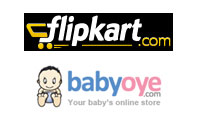 Flipkart-BabyOye (Common investors: Accel Partners & Tiger Global)
Baby products is a category that Flipkart added last July, but is not associated with it as much as it is linked to, say, books or electronics. With FirstCry appearing to break out of the pack to emerge as the market leader in the vertical, Flipkart can really strengthen its position in a fast-growing segment with acquisition of BabyOye. BabyOye raised a VC round almost two years ago (although it did get an undisclosed investment from Bollywood actor Karishma Kapoor) and it would need more cash to burn to give any serious competition to FirstCry, which is now also expanding through franchise offline stores.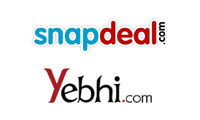 Snapdeal-Yebhi (Common investor: Nexus Venture Partners)

Yebhi.com raised a significant Series C round in July last year which gave it a lifeline and more cash to burn. However, it comes across as another horizontal e-commerce firm in a crowded market. Snapdeal, which made a pivot a little over a year ago from a daily deals site to a managed e-commerce marketplace, generates good eyeballs but it would need more than that to compete with other marketplaces (read eBay) while taking on horizontal e-com firms like Flipkart. Although one is a marketplace (which does not face any regulatory clamp on attracting foreign investment) and the other is an inventory-led e-com firm, a deal structuring could be tricky but interesting. Either way, this hypothetical deal may create the strongest local competition for Flipkart.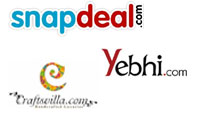 Snapdeal/Yebhi-Craftsvilla (Common investor: Nexus Venture Partners)
This acquisition makes sense for Snapdeal or Yebhi from a category expansion point of view. It may turn out like their deals to snap up eSportsBuy and Stylishyou, which had been more of acq-hires than e-commerce property acquisitions. But Craftsvilla, an online handicraft retailer which raised a small Series A round one year ago, can get a lifeline by merging with Snapdeal or Yebhi.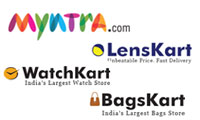 Myntra-Lenskart/Watchkart/Bagskart (Common investor: IDG Ventures)
Valyoo Technologies Pvt Ltd sells eyewear, watches and bags through these vertical portals. However, scaling up niche e-commerce verticals is going to be a long-term game. If Myntra and Valyoo combine forces, facilitated by IDG Ventures, it can become a broader lifestyle products shopping destination. But the challenge will be integrating the cultures of the two organisations.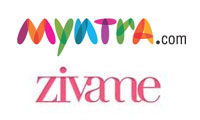 Myntra-Zivame (Common investors: IDG Ventures & Kalaari Capital)
Myntra already has lingerie as one of the categories but Zivame can bring a value proposition in terms of merchandise variety. For Zivame, again a niche player, it could be a tough market to navigate through as horizontal players expand further into apparel and accessories.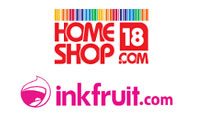 Homeshop18-Inkfruit (Common investor: SAIF Partners)
Homeshop18 already features an apparel segment on its horizontal e-commerce portal but aligning with Inkfruit would give it a deeper penetration in terms of casual wear. It will also boost the overall apparel products portfolio for its consumers. For Inkfruit, which raised capital two years ago, this should be a chance to look at the bigger picture.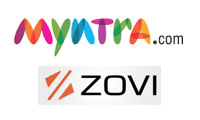 Myntra-Zovi (Common investor: Tiger Global)
Zovi.com started as a private label e-tailer dealing in apparel and accessories for men but later expanded to add women and kids (boys) categories. But being present in a market with larger peers like Jabong, it may make sense to merge with Myntra to target apparel e-tailing on a larger platform. Given that Myntra has already got Sher Singh, the private label acquired last year, it sees a business opportunity beyond the established global apparel brands.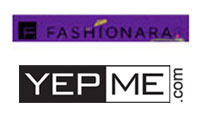 Fashionara-Yepme (Common investor: Helion Ventures)
Yepme is a private label brand and thus churns out better margins. Fashionara, on the other hand, is an e-store selling branded products for men, women and kids. This merger will be useful for Fashionara to expand its offerings and bring some lower-priced but fatter-margin products. But is it enough to compete with larger players like Myntra and Jabong?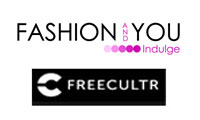 Fashionandyou-Freecultr (Common investor: Sequoia Capital)
Fashionandyou and Freecultr both come from Harish Bahl's Smile Group. Although one is solely positioned as a private label, a merger would have a soothing effect by minimising the cash burn. According to the grapevine, Fashionandyou is also facing some top management issues and a merger would provide an opportunity to bring in a new head for the combined business. It has also raised a large amount in VC funding in the past and with Jabong and Myntra upping their game in the apparel e-tailing space, Fashionandyou may try and make a bigger impact by adding a private label to its roster.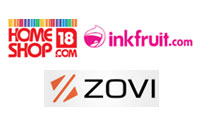 Homeshop18/Inkfruit-Zovi (Common investor: SAIF Partners in both cases)
For Homeshop18 and Zovi, this will be again a case of bigger player gulping down the smaller, niche player. Homeshop18, which is looking to raise capital ahead of an international public float, would like to see its clothing vertical grow within a broader horizontal e-com site.
On the other hand, both Inkfruit and Zovi are into apparel and accessories for men and women. Although Inkfruit started as an online T-shirt retailer, it has now diversified as a casual wear and accessories e-tailer. However, with Zovi, its investors have two properties with a similar value proposition. The question is which one will they opt for?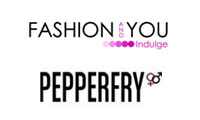 Fashionandyou-Pepperfry (Common investor: Norwest Venture Partners)
This time, the rumours are already doing the rounds. And tactically, it makes sense too. Both are pretty much in the same lifestyle products space and a combine would have a better chance of success in a market led by Jabong and Myntra. Pepperfry is a younger firm but it is led by former eBay country manager in India and may take over as the chief of the combined entity, thus putting to rest the speculated management issues at Fashionandyou.
PS: This is Techcircle's take on potential e-commerce consolidation and there is no endorsement from any of the companies or the investors mentioned. But don't be surprised if some of the large multinational e-commerce companies like eBay, MIH/Naspers and Amazon also emerge as potential acquirers for one of these companies. We also invite our readers to share their ideas with us. We are not certain if any or all of these deals would happen. But when they do, we will strive to be the first to bring them to you.
(Edited by Sanghamitra Mandal)
---