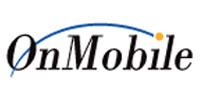 The Centre for e-Governance, Karnataka, in partnership with Bangalore-based mobile value added services (VAS) company OnMobile Global Ltd, has launched the pilot phase of mobile governance services in the state. The initiative is intended to enable citizen-oriented services on mobiles by means of an integrated mobile-enabled service delivery system.
OnMobile is one of the top VAS companies in India with services for mobile, landline and media including areas such as mobile entertainment, search and discovery, data services and mobile social networking. With this m-governance offering, the company hopes to help the government create an ecosystem that will assist departments offer their services to citizens on the mobile phone. It has provided the underlying technology platform to help design, develop and manage different governance services over mobile, across channels such as Interactive Voice Response (IVR), Unstructured Supplementary Service Data (USSD) and mobile browsers or WAP.
Some of the services introduced in the pilot phase include information services like 'Sakala' services; utility services like electricity, water, BSNL landline and mobile bill payments; traffic services like bus routes and timing information; and traffic alerts service and pending traffic fine payments. The platform also offers multiple payment options that include credit card, bank accounts using Interbank Mobile Payment Service (IMPS), among others.
The company will continue to work with the State Government as part of the pilot phase to launch more information-based and interactive services under the government to citizen, government to government, government to business and government to employee categories.
The company has been in news for quite some time due to a management flux. In May 2012, the company appointed a new CFO, Rajesh Kunnath, after two CFOs— Rajesh Moorti and Amit Rastogi, quit in a span of six months. This was preceded by a management change when Arvind Rao stepped down as the company's chairman, but continued as the CEO and managing director. In July the same year, Rao also resigned from his position after a special review of corporate governance procedures by the company's legal advisor Amarchand Mangaldas, Suresh & Shroff Co and supported by the audit firm KPMG identified weaknesses in some processes.
---