Chinese internet major Tencent, which launched its social messaging platform WeChat in India in July 2012 with collaboration from ibibo, has announced that the app has crossed the mark of 300 million registered users (globally). According to the company, it has taken six months to go up from 100 million to 200 million user accounts and the next 100 million user accounts are added in only four months.
The free-of-cost voice and text messaging app is now available on the BlackBerry platform and comes with all its key features such as hold-to-talk, instant messaging, voice messaging, group chat and photo sharing. The app is already available on the iOS, Android, Symbian and Windows platforms.
Commenting on the development, Dennis Hau, head of product centre (international business group) at Tencent, said, "With 300 million-plus user accounts globally, our mission to be on more platforms is on. Now WeChat has been extended to BlackBerry, a very strong smartphone platform in India."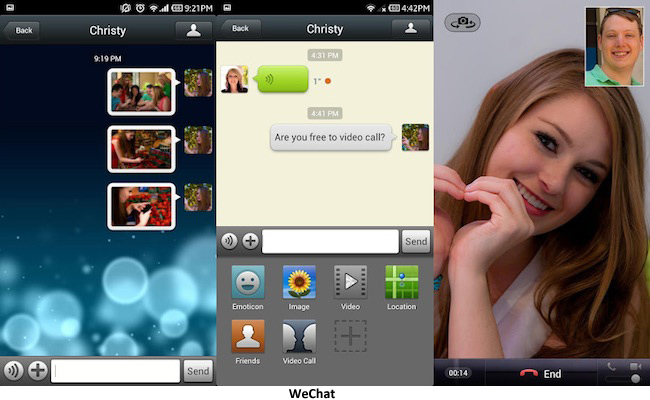 What makes WeChat stand out from other IM apps is its unique user interface that has features like Hold-to-Talk voice messaging service, which enables users to send voice messages at the touch of a button. Then there are Shake and Look Around, helping users build new connections across the globe.
In July last year, the company announced an updated 4.2 version for its Android platform that allows one to make high resolution video calls over Wi-Fi and 3G networks, and opt for selective sharing of photographs and text via Moments. Using visibility options, users can share their moments only with the friends they choose – so that their content remains secure and need not be disclosed to all.
Users can also create groups and reply directly to a friend's comment in Moments. The update also features a Quick Response (QR) name card that can be shared via Facebook and it will be available on the web, allowing users to chat from their PCs/tablets via the browser.
The updated version also allows users to chat in Hindi, in addition to 17 other languages.
How it stacks up against WhatsApp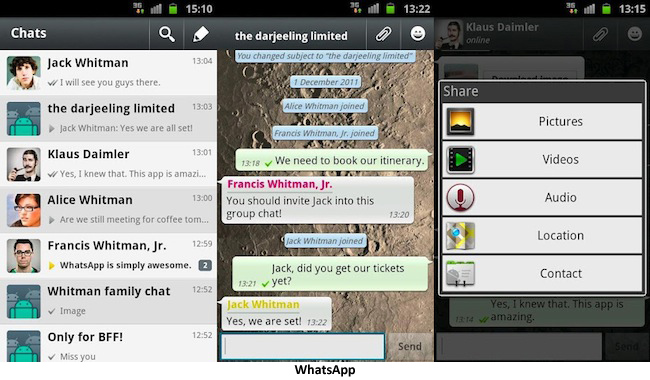 The WhatsApp messenger is already available on the BlackBerry platform, in addition to Android, iOS, Windows Phone and Symbian platforms. For the first year, the app is free on all platforms except the iOS where users have to pay from the start. From the second year, all users have to pay a fee of $0.99 (Rs 54).
WhatsApp offers videos, images and voice notes sharing (in addition to IM) as well but you can't make video calls. But just like WeChat, users can opt for group chat on WhatsApp and can also share their locations, exchange contacts, customise wallpapers and notification sounds, e-mail chat history and broadcast messages, among others. And even if you miss your push notifications or turn off your phone, WhatsApp saves your messages offline until you retrieve those during the next use.
Although neither of the companies shared detailed user data, last we checked, WeChat had 10 million-50 million downloads on the Android platform alone. In contrast, WhatsApp had around 100 million-500 million downloads on the same platform, showcasing its dominance in the IM space. WhatsApp had also set a new record on Dec 31, 2012, with 18 billion total messages processed in one day (7 billion inbound messages and 11 billion outbound), breaking its earlier record of 10 billion (4 billion inbound and 6 billion outbound), set in August last year.
Which of the two services do you prefer and why? Share your comments below.
(Edited by Sanghamitra Mandal)
---