Personal data search platform CloudMagic offering paid service; what value it brings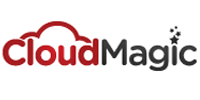 Personal data search platform CloudMagic has introduced a paid subscription model, providing access to unlimited previews when you search through your personal data. Run by Bangalore and California-based Webyog Softworks Pvt Ltd, CloudMagic offers a personal search service that indexes users' mail, online documents, contacts and calendar, as well as Twitter updates and Facebook posts.
With the introduction of the new paid service called CloudMagic Pro, one can directly reply to an e-mail message via the platform and opt for all Facebook and Twitter actions without leaving it.
Currently, CloudMagic is offering a freemium model. Now, you can avail three months' free service, following which a user can either opt for a monthly plan priced at $4.99 per or an annual plan costing $49.99. You can also return to the free plan that offers 50 previews a month across all platforms.

Set up in 2010 by Rohit Nadhani and Rishit Jhunjhunwala, CloudMagic is a new way to access one's online data via a single user interface. One can create an account and provide OAuth access to CloudMagic to access accounts on the user's behalf. OAuth is a secure protocol that gives access to data without password disclosure.
Users can type in what they are looking for in the search box at the top of the screen and CloudMagic delivers results in real time. There is support for rich previews, attachment opening and quick actions like replying, forwarding, retweeting and more.
With the recent upgrade in place, the company currently supports Google Apps Services (Gmail, Docs, Contacts, Calendar and Chat); Twitter search, Microsoft Exchange services (Exchange 2007 and Exchange 2010), Facebook, Dropbox, Evernote, Box, iCloud email, AOL, mail.com, GMX and Office 365 accounts. It also provides full support for Hotmail, Yahoo, Skydrive and Exchange ActiveSync accounts.

(Edited by Sanghamitra Mandal)
---