E-learning startup Codelearn raises $150K from French early-stage investor Kima Ventures

Bangalore-based e-learning startup Codelearn Learning Pvt Ltd has secured $150,000 from France-based early-stage investor Kima Ventures, according to a report in The Times of India.
Founded in June 2012 by IIT Kanpur alumnus Hemanth Haridas and IIT Madras alumnus Ashish Sharma, Codelearn is a platform which teaches programming by building applications than teaching the syntax of a programming language through a variety of interactive web-based courses. The company is currently in the beta stage.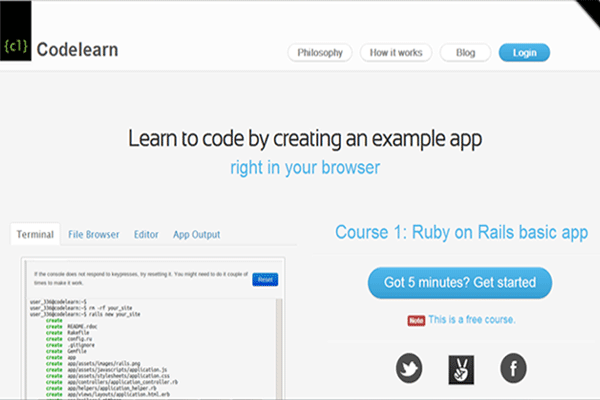 Codelearn's course consists of step by step video tutorials to build an application. It also has a Codelearn Playground where users can execute the tasks at the end of chapters. With each task, the app goes to the next level of development and it all happens right inside the user's browser.

The company provides tutorials and an in-browser app development environment on its website on a need-to know basis rather than the traditional chapter model. It provides information only about what is needed during a specific course and ignores all the smaller level details.
Codelearn will use the investment to launch new courses and to expand its two-member team. The company, which currently offers free courses for registered users, will also look at a subscription model for advanced programming courses, according to Ashish Sharma, co-founder of Codelearn.
Founded in 2010 by Israel-based Jeremie Berrebi and Paris-based entrepreneur Xavier Niel, Kima has invested in over 180 startups in the last couple of years. Kima invests in innovative companies at the seed stage and mainly considers projects in the internet industry at large and mobile, video games, software and telecom applications.

Kima generally invests $150,000 and has invested in startups from 17 countries. The firm claims that it invests in a startup in 2 to 4 weeks, unlike conventional venture funds which takes 3 to 6 months to invest. Earlier this year, Kima infused $150,000 in FriendCode, a web-based company that allows coders to collaborate.
(Edited by Prem Udayabhanu)
---