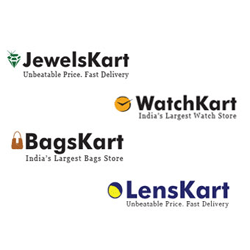 Noida-based Valyoo Technologies Pvt Ltd, which runs a string of e-shops (Jewelskart.com, Watchkart.com, Bagskart.com and Lenskart.com), has completed raising its Series B round of funding worth $10 million (Rs 53 crore). The latest round was led by Unilazer Ventures which is promoted by UTV founder-chairman Ronnie Screwvala. IDG Ventures India, which invested in Series A, also participated in this round.
The funding will be utilised for expansion into smaller towns and cities, building offline franchises and new products, based on specific market research about customer preferences. A part of the funding will be also used to strengthen the supply chain and marketing.
Signal Hill advised Valyoo Technologies on its Series B fundraising.
Valyoo Technologies was founded by Peyush Bansal back in 2010 and IDG invested $4 million in the company in October 2011. The company has shown exceptional growth over the past 12 months and has grown over 20 times.
In September last year, Bansal, founder & CEO of Valyoo, said that the firm would focus on the existing four verticals and would not add more to its kitty. At that time, we learnt that the company was doing about 1,000 orders a day with an average order value of around Rs 1,500. Bansal had also stated at that time that Valyoo was then handling 10,000 SKUs and was growing at 15-20 per cent month-on-month. It also intended to break even in the next two years.
Watch this space for more updates on the development.
(Edited by Sanghamitra Mandal)
---