S Mobility revenues shrink 20.6% due to poor handset sales, services unit leads Q2 net loss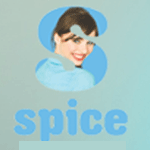 S Mobility Ltd (formerly Spice Mobility Ltd) continues to see pressure on its core handsets business while revenues from its services unit remained flat for the quarter ended December 31, 2012, compared to the corresponding period last fiscal.
The public-listed firm saw revenues decline 20.6 per cent to Rs 490.5 crore in the second quarter and almost 10 per cent lower revenues over the previous quarter ended September 30. This was led by the decline in revenues from mobility devices which account for almost 85 per cent of its business. Services unit was flat with revenues of around Rs 6.1 crore.
S Mobility reported a consolidated net loss of Rs 10.6 crore against the net loss of Rs 18.8 crore in the year-ago period and a net profit of Rs 4 crore in the quarter ended September 2012. While the devices unit saw sharp improvement in bottom line performance (although it remained in red), the services business reported segment loss of Rs 15.2 crore, leading to the poor overall performance of the firm.

Last year, the company switched its business model from primarily being a device-maker to a mobile internet firm, but it is yet to see its services business generate strong revenue growth.
(Edited by Sanghamitra Mandal)
---