Twitter launches Ads API for marketers; announces initial partners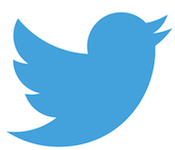 Twitter has launched a new 'Ads application programming interface (API)' to provide marketers with a fuller set of options to manage their advertising on the micro-blogging site. What this basically means is that marketers will now have the ability to work with the company's Ads API partners (five as of now) to manage their (the marketers) Twitter ad campaigns, and also integrate them into their existing advertising strategies.
The company had first launched Promoted Tweets in April 2010, and its current ad solution enables marketers to purchase a number of ad products like Promoted Tweets, Promoted Accounts, Promoted Trends, Analytics, among others. While users will continue to see relevant 'Promoted Tweets' from advertisers, with the Ads API, marketers will have more tools to help them deliver their messages to the right audiences on the desktop as well as on mobile devices.
"Our system rewards marketers for being good, not for being loud, and this approach encourages ads that are engaging, relevant and useful. We have been testing the Twitter Ads API since January with our partners, and today we're officially launching it," wrote April Underwood, product manager, revenue, Twitter, in an official blog post.

In addition to this new Ads API, the company had also announced its first set of five partners who will offer Twitter advertising features to a limited number of clients. These include Adobe, HootSuite, Salesforce, SHIFT and TBG Digital. The company is also evaluating the next round of partners and interested parties can apply here.
In the coming months, its 'Certified Products Program' will also include ads products that integrate with the Twitter Ads API, which it claims will improve marketing efficiency and return on investment (ROI).
Early this month, Twitter had acquired advertising analytics company Bluefin Labs for an undisclosed amount. It had also launched a new streaming video service (that can record six-second-long video clips) called Vine last month.

---