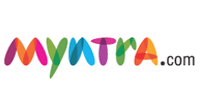 Bangalore-based Myntra Designs Pvt Ltd, which runs the lifestyle e-commerce site Myntra.com, is already gearing up for its second acquisition, just a few months after its first one in November last year. The first acquisition was of Exclusively.in Inc., the company behind the private label brand Shersingh.com and the fashion site Exclusively.in in November 2012. Post the acquisition, Sher Singh's site was turned into a catalogue-based portal with all transactions shifted to Myntra.
Mukesh Bansal talked about the latest acquisition at Techcircle's E-commerce Forum 2013 held in Mumbai recently. The deal is expected to close in a matter of 2-3 weeks and the acquisition is most likely to be in a non-e-commerce play, Bansal said without revealing details.
Talking to Techcircle.in, Bansal also stated that Myntra is looking at acquisitions very opportunistically. "We may not do many acquisitions, but we are looking at various firms. We may do acquisitions either based on very specific technological capabilities or niche play in fashion and lifestyle," he said.
Last year saw the beginning of some serious consolidation in the Indian e-commerce space which has been carried over to 2013 as well. The latest one was Zovi-Inkfruit merger that happened earlier this year. (Read about our forecast of ecom M&A's to watch out for in 2013 here.
(Edited by Prem Udayabhanu)
---