World's largest professional networking site LinkedIn is all set to close its second acquisition of an Indian co-founded news reading app, Pulse , for more than $50 million, according to media reports.
Pulse was in talks with many companies and Linkedin won the deal, according to a report by AllThingsD, which was the first to report the deal. The acquisition will be priced in the range of $50-$100 million said the report.
Pulse claims to have 20 million users reading more than 10 million stories per day and has more than 750 publishers on board.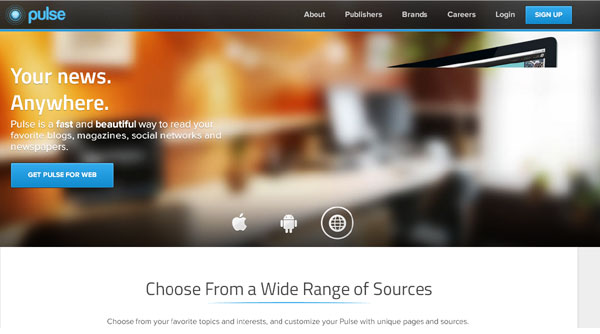 It was founded by Indian duo Akshay Kothari and Ankit Gupta in 2010. Both Kothari and Gupta are post graduates from Stanford University. While Kothari has done his graduation from Purdue University, Gupta is an IIT Bombay product. Prior to finding Pulse, Kothari has worked with ADL Capital and was with IT giant Infosys also as an intern. Gupta on the other hand has been a researcher at Stanford and before that founded another company called Polls, as per his Linkedin profile.
The duo founded this app during one of their classes at Stanford. Pulse competes with apps including Flipboard, Summly, and Prismatic. It is available on Apple iPhone and iPad, Google Android devices and on the Web. It has raised close to $10 million from Lightspeed Investment Partners, Redpoint Ventures, Greycroft Partners, Mayfield Fund, New Enterprise Associates and Lerer Ventures so far.
This is the second such acquisition by Linkedin in less than a year. In May 2012, it acquired presentation sharing platform SlideShare for $118.75 million in a stock-cum-cash deal. Slideshare was founded by Rashmi Sinha her husband Jonathan Boutelle and her brother Amit Ranjan in October 2006. The company was based out of San Fransico and New Delhi.
(Edited by Prem Udayabhanu)
---