Seedfund incubatee Social Deals Factory rebrands to on-site marketing tool ViralMint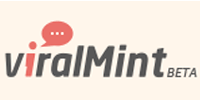 Pune-based startup Social Deals Factory (SDF), which was incubated by early stage VC fund Seedfund in September last year, has pivoted from its original model and rebranded to a new entity called ViralMint. While SDF was essentially a deals focused business that helped small retailers to push their offers and deals on social media, ViralMint is an on-site marketing tool for online retailers.
"As we started marketing of our product SDF, we realised that these small offline retailers were very less technology-savvy and more or less the process was happening manually. Meanwhile, we received a few signups from online retailers like Snapdeal to test the product. That is when we realised that there was much more scope and larger inventory in online play. So, initially we were focusing on small offline retailers. Now, we are totally focused on etailers and brands," said Rohan Dighe, co-founder and CEO of ViralMint.
"Our new product is basically an on-site marketing tool focused at online retailers/brands which helps them increase the brand presence and sales by getting people to become brand advocates promoting your brand over social media. It's a word-of-mouth marketing product," said Dighe.
ViralMint currently offers two products called OfferMint and ReferralMint. OfferMint refers to the product where a consumer entering an e-commerce site would see an offer sign appear on the side of the page. The offer would be like-gated, in the sense that the consumers would get incentives and offers in return of a Facebook like or so. The second product is called ReferralMint, wherein buyers will get incentives upon sharing their purchase on social media.
A seven member team currently, ViralMint works on a SaaS-based model and has 3-4 packages starting from a 14-day free trial to the basic plan of $30 for 500 transactions a month. The priciest plan is $100 for 3,000 transactions a month. They also offer packages for enterprise level companies. Currently the startup has about 30 customers. It had tested the product with players like Pepperfry, redBus and Zoomin.
"We are now adding about 20 customers a day since we came out of our closed beta," Dighe said. ViralMint was in a closed beta for the last five months and came out of public beta last week.
"How we differentiate is by getting users to promote both the products and the brand on social networks. Most of the other competitors do referral link sharing. Also, we don't want to limit us to just commerce. We are looking to expand further and broaden our offering to basically anything. It could be a product, a video, a blog or any piece of content. We are currently building tools which will help create/manage/analyze virality (to make a product go viral) across multiple platforms all in real-time," Dighe said.
(Edited by Prem Udayabhanu)
Comment(s)