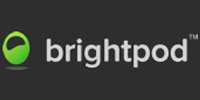 Mumbai-based web technology company Synage Software Pvt Ltd, will be rolling out B2B project/task management app Brightpod next week. The product has been running in private beta version for a few months.
Synage, started by Sahil Parikh in 2005 as a design and development agency, transformed itself into a pure-play web company in 2007. The company was in the second batch of startup accelerator The Morpheus and had earlier brought out task management app DeskAway. While DeskAway is a general task management product, Brightpod serves a niche market.
It is specifically designed for marketing executives, where they can create new pods (projects) or switch between pods. Other than this, it has tabs like Activity, Focus, Team and Attention. This app provides a central location to the team to organise, add teams, set focus etc. The company can also involve clients without them logging in.
"We were seeing DeskAway being used as a general purpose project management tool by companies across a lot of verticals. However, we also witnessed a surge in signups from marketing teams with feature requests aimed at marketing/campaign related projects - stuff that they require. They felt it was chaotic to plan and track progress of various marketing projects/campaigns (SEO, Twitter, LinkedIn etc.) when working with multiple people and clients," explained Parikh.
As of now, the company has around 500 paid customers on DeskAway. Brightpod has around 150 companies which translates into around 265 users.
Both DeskAway and Brightpod have a subscription model. Deskaway's monthly subscription starts from $25 and goes up to $179 depending upon the features subscribed. Brightpod is currently available at $20 per month but the company will have different plans based on usage in the future. The company is also planning to add features like editorial calendar, reporting/analytics, integration with social networks and a mobile version in Brightpod within few months.
Parikh said the firm has been profitable and didn't need to raise funds after passing out of The Morpheus, but it may look at raising money in the next few months to take the product global and expand the team. Currently, the Synage team consists of seven people. Similar project management products include Basecamp, Zoho Projects and GoPlan, Siasto Trello and Asana.
(Edited by Prem Udayabhanu)
---