DataWeave raises seed funding from Blume Ventures, TLabs, 5ideas, Rajan Anandan & others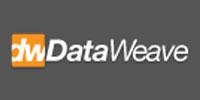 Bangalore-based startup Dataweave Software Pvt Ltd has raised seed funding worth Rs 1.5 crore ($270,000) from Blume Ventures, TLabs (Times Internet), 5ideas Startup Superfuel, Meta Studio Advisors and a group of angel investors, namely Rajan Anandan, Pankaj Jain, Bharathram Thothadri, Krishna Mehra and Abhishek Gupta.
This is the first disclosed investment from 5ideas Startup Superfuel, the investment arm of 5ideas, the seed fund-cum-accelerator floated by the husband-wife duo of Gaurav Kachru and Pearl Uppal. Recently, it announced the first close of the $10 million fund.
Meta Studio Advisors is a private investment company formed by two professionals Aakrit Vaish and Miten Sampat. They invest in their personal capacity. Prior to DataWeave they invested in two more companies Tookitaki and Bookadspace.

DataWeave is the first of the TLabs's accelerator programme to get external funding. It joined TLabs (Times Internet's accelerator) in February 2012 as part of its first batch.
DataWeave was founded by duo Karthik Ramesh and Vikranth Ramanolla in 2011. It makes public data on the web accessible in both human and machine readable formats.
DataWeave helps users discover, monitor and visualize public data on the web in a uniform format: APIs, dashboards and visualizations. It works by extracting and structuring relevant data and then stores it. The data is then aggregated, analyzed, normalized and represented in a consumable manner.

Sanjay Nath of early stage investor Blume Ventures shared Karthik Reddy, managing partner, Blume is likely to join the board at DataWeave.
Some of its clients include Jabong, Snapdeal, Hoopos, Rediff, Indiatimes Shopping, CrowdAnalytix, Puma, UrbanJourney, OfficeYes, EasyRation, Zigwheels and more.
Last we checked it was clocking revenues worth Rs 5 lakh a month. It was also one of the two companies doing better amongst the TLabs batch.

In the near future, the company is looking expand its team and foray into more verticals like travel and corporate intelligence, said its official blog.
---