Yahoo acquires to-do list mobile app Astrid; Nexus Ventures scores another exit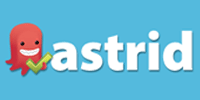 Web giant Yahoo Inc has acquired Astrid, a task and to-do list mobile app, for an undisclosed amount. The company's co-founder has said in a blog that over the next 90 days, Astrid will continue to work as it is, but will not be accepting new premium subscriptions.
Yahoo will be managing refunds to eligible users who have paid for annual subscriptions, power packs and locale plug-ins, a note in the post mentioned.
The Silicon Valley startup was co-founded by Jon Paris and Tim Su. Stanford graduate Su had earlier worked at Palantir Technologies as an engineer. In 2008, he built the first version of Astrid and currently leads the technical side of Astrid as the CTO.

Astrid, an app that aims to simplify new-age task management, has been backed by Google Ventures (the venture capital arm of Google Inc.), Nexus Venture Partners (India's leading VC fund) and angel investors like Jack Herrick of wikiHow, as the company raised seed funding from them in 2011.
Nexus Venture Partners was set up in 2006 by Silicon Valley-based Naren Gupta, Suvir Sujan and Sandeep Singhal with a $100 million fund and raised a second $220 million fund in 2008. It has been actively investing in both India and US-based tech firms, and has built a portfolio of around four dozen companies.
The VC firm, which raised its third fund late last year, has also made more than half a dozen exits (including Astrid). Some of its other exits include Game2win India (partial exit), Net Magic Solutions, Gluster Inc., VMOps Inc., Dimdim Inc. and Olx Inc.

For Yahoo, this comes as yet another acquisition of a startup as it goes about trying to rebuild its presence in the tech field after being left behind in the game over the past decade. Recently it acquired Summly, a news-summarising app, for $30 million.
(Edited by Sanghamitra Mandal)
---