Kochi-based startup Aucupa offers security app iFollow; what's new?

Aucupa Innovative Solutions Pvt Ltd, a Kochi-based mobile app developer, has rolled out a personal security app called iFollow, which will send out alerts when the user is in danger.
An Android app, iFollow is free to download and essentially targets women users. You can add up to three personal contacts here and whenever you shake the device for about five seconds, the app will call the number of the first contact and wait for his/her response. If the contact doesn't respond, iFollow will generate an SMS containing details of the location and send it to all three contacts. The app will keep sending SOS messages with the details of new locations when the user is on the move. Location details will change for every 10 metres, ensuring accurate user tracking.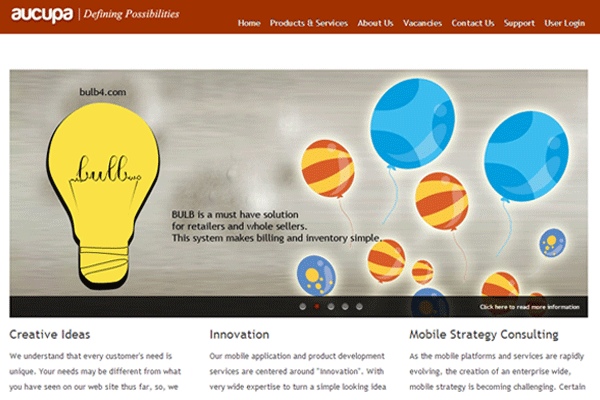 An incubatee of Kochi Startup Village, Aucupa was set up in August 2012 by Sudhin Vamattom, who (interestingly) holds a diploma in film-making from Chennai-based SAE College. However, Vamattom has 12 years of experience in IT and online marketing.
The startup currently has 10 people on board and will soon roll out a premium version of iFollow, a paid one geared to help kids and the elderly. The company is also setting up a sales & marketing office in Kochi, which will start functioning soon. Bootstrapped till date, Aucupa is now looking to raise Rs 50 lakh in angel funding, which will be used for product development and sales & marketing, said Vamattom.
"iFollow helps people in emergency situations and even when you have had an accident. One key feature is that it works silently on your handset. Once the app is activated, your phone will generate alerts (call and SMS) in a bid to reach your prime contacts. All you need to do is just shake the device for five seconds," said Vamattom.

"Although similar apps are available in the market, most of these require the user to press a button to activate those. But for iFollow, you need not do that. The app keeps running in the background and you can start it with a simple shake," explained Vamattom.
According to the founder, the app has seen over 2,000 downloads since its launch in mid-February this year. The iOS version will be released in a couple of weeks, he added.
However, iFollow is bound to face some tough competition as a few companies in the country have already come up with personal security apps of this kind. Last year, Mindhelix Technosol, another Startup Village incubatee, launched an app called Sentinel. The app enables one to send alerts to friends and family, along with location details. It works even when an attacker forcefully destroys the device and it can work offline as well. But compared to iFollow, Sentinel has seen only 500 downloads so far.

Besides iFollow, Aucupa has developed a number of apps for retail and supply chain industries. Its Bulb4 app is used by retail outlets, cable TV operators, distributors, etc., to increase productivity and reduce efforts. Bulb4 is a premium app and is priced at Rs 990.
(Edited by Sanghamitra Mandal)
---