Fashion e-store Seat14A, part of 500 Startups' latest batch, goes live; what's on offer?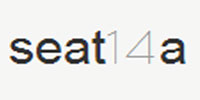 Seat14A, a Delhi and US-based private label fashion e-store for men, has been officially launched in India. Part of 500 Startups' latest batch of accelerator (more about the Indian startups chosen for the current batch here), the company's business model is, however, different from the traditional e-commerce sites present in the market. Instead of featuring its products on the site, Seat14A sends out weekly mailers to its registered users, featuring some choice ensembles or 'complete looks' for men. Those complete ensembles can be purchased from Seat14A, but solo items can't be bought. The startup manufactures all the products in-house and ships all over the world.
The company has been started by the foursome – Nav Chatterji, Tarun Arora, Adi Sahay and Jas Banwait. Talking to Techcircle.in, co-founder Nav Chatterji said that the seed money put in by 500 Startups is being utilised for growth and also for implementing 'a revolutionary new concept which is in stealth mode'. He also shared that the startup would be focusing on India, US and European markets.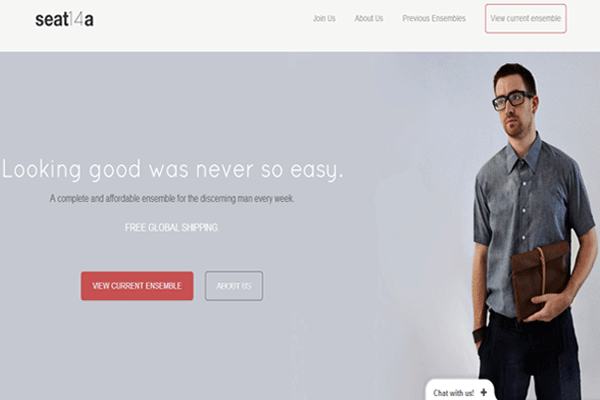 "Strategically, we are looking to test our current concept over the next 6-9 months and will explore a new concept around July this year," added Chatterji. Currently, Seat14A has a small team including the four founders and a few interns.
Asked how the startup is different from other e-tailers, Chatterji said, "They are stores. We are a utility. You will visit those sites for a pair of trousers or a T-shirt. But we will give you an entire look that fits, is affordable and most importantly, trendy." As of now, the startup will only focus on men's wear, he noted.
In a crowded fashion and lifestyle e-commerce market, Seat14A not only competes with the likes of Jabong, Myntra and even Flipkart, but also with the private label players like Yepme, Zovi, BasicsLife and more. Although a different concept, will it be popular among the price-conscious Indian buyers (after all, an entire ensemble will definitely cost you much more and you may simply need a single item at that point of time)? It will definitely take some time and effort to establish its presence. Let us wait and see how this interesting young startup is going to accomplish that in a tough and competitive market.
(Edited by Sanghamitra Mandal)
Comment(s)