Real estate portal Housing secures $2.5M in pre-Series A round from Nexus Venture Partners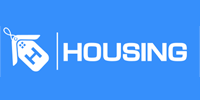 Real estate portal Housing, which started as a flat rental services platform for Mumbai, has secured $2.5 million in pre-Series A funding from Nexus Venture Partners.
The money raised will be primarily used to establish its own data science lab (DSL), a set-up to leverage the real estate data collected by the Housing team to provide insights and research reports to consumers. A part of the funds will be also utilised to develop new technologies. However, the company did not specify how long the current round would last and when the team would start looking for Series A round.

"The real estate market is devoid of relevant data and we want to use the data we have collected to provide insights that will help customers," said Abhimanyu Dhamija, head of DSL. "We also want to build an area-focused business model where the pricing will depend on amenities and features of a property. We will also provide lifestyle ratings for residential societies," he added.
The startup has 30 IIT graduates working on its technology platform, out of which five are in the DSL team, said Dhamija.
The firm is also planning to provide research reports on trends and triggers in the residential real estate market. For instance, such research information will detail how new infrastructure projects like SEZs, metro lines, etc., will affect real estate prices in surrounding areas.

"The Housing team is disrupting online search for home buying and renting in India like never before. We were very impressed with the vision, passion and speed of execution of the founding team and we are excited to partner with them," said Suvir Sujan, co-founder of Nexus Venture Partners.
Set up in 2012 by a group from IIT Bombay, Housing enables real estate brokers to upload unlimited listings on the site while users can search properties for free. The portal has also added 'buy' option a couple of months ago (which means flats up for sale are also listed here) to expand its product bouquet. The venture is owned and operated by Mumbai-based Locon Solutions Pvt Ltd.
Housing attracted two rounds of angel funding earlier this year. In March, the company raised angel funding from former Network18 CEO Haresh Chawla, immediately after securing an undisclosed sum from a group of angel investors, led by Zishaan Hayath, co-founder of the phone commerce company Chaupaati Bazaar, which was acquired by Kishore Biyani's Future Group a couple of years ago. The firm recently expanded its operations to Pune, Gurgaon and Hyderabad.

(Edited by Sanghamitra Mandal)
---