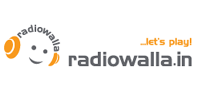 Bangalore-based Radiowalla Network Pvt Ltd that runs Internet radio service Radiowalla, has launched what it claims to be 'Radio as a Service' (RaaS). This service will be offered to private FM stations and network groups to help them foray into the digital space. The platform will allow FM stations to go 'online' with their proprietary programmes with music and non-music content.
Talking to Techcircle.in, Anil Srivatsa, co-founder and CEO, Radiowalla Network, said the service will work on a part-cash, part-inventory share model. "Through the service, we will help FM channels and network groups go online faster and cheaper as well as customise their needs to keep each FM channel unique with technology and content," he said. The startup is in talks with a few non-Indian radio channels which are interested in the service. "In India, the service will be of immense use to smaller players like regional radio stations," Srivatsa said.
FM broadcasters need to complete a lot of formalities for going online. Also, the Grant of Permission Agreement (GOPA), which all FM broadcasters are expected to be signed, prohibits them from rebroadcasting FM signals online. With the service, FM broadcasters can leverage Radiowalla's licensed product by riding their content on its backend network. The service will also power mobile apps of FM stations which can choose what services they want to use and customise their package accordingly.
While the offering will help consumers access more online radio services, Radiowalla will be able use content provided by FM stations on its own network, besides earning fees. FM stations can have standalone portals as well as be a part of the Radiowalla network as a channel or a programme, Srivatsa said.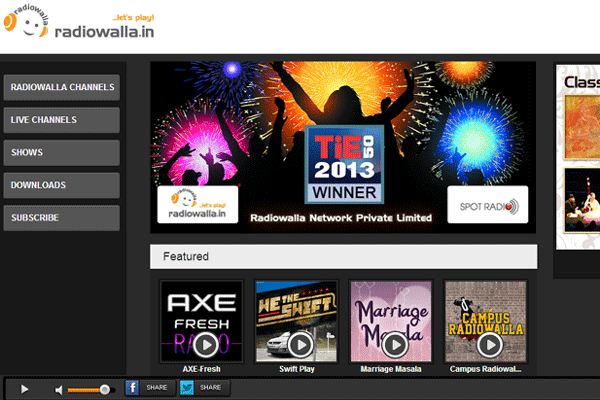 Launched in July last year, Radiowalla is an online radio network that runs multiple genre channels on a freemium model. The startup came up with its mobile apps earlier this year.
Srivatsa said the service will enlarge the market opportunity for players in the online radio/music streaming space who are facing a lot of challenges.
FM stations in India have limited online presence. The Times of India group's (Bennett, Coleman and Company Ltd) music streaming service Gaana.com and its radio channel Radio Mirchi recently started cross pollinating content. While one can see pre-curated radio channels from Radio Mirchi like Meethi Mirchi on Gaana's portal, videos attributed to Gaana.com can be seen on Radio Mirchi's portal.
(Edited by Joby Puthuparampil Johnson)
---