English daily DNA unveils augmented reality app 'dna it'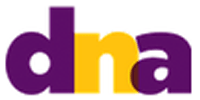 Diligent Media Corporation Ltd, the company behind the English newspaper Daily News & Analysis (DNA), has unveiled an augmented reality application called 'dna it'. It has been developed by Mumbai-based IT solutions firm Prisma Global Ltd and is currently available on Android and iOS platforms for free.
"In today's age when the young urbanite prefers to Google it, Tweet it and even WhatsApp it, we give our readers an opportunity to 'dna it'," said DNA editor Ravi Joshi.
To use this app, one needs to have the DNA print edition with him/her. In the newspaper, the 'dna it' logo will be printed next to the stories/pictures, which have additional multimedia content that one can view on mobile. When one scans that logo using the mobile camera, the app recognises the image and features the multimedia content on the mobile using the internet – usually a web link, a video or an audio.

The app also has a feature called 'utility' where a user can access DNA's mobile website, write letters to the editor, use the currency converter and check stocks and weather information. But those activities don't require any logo scanning, which means you need not have the newspaper in hand. You will also find a tutorial on how to use this app. As of now, it has got user rating of 3.6 on Google Play.
(Edited by Sanghamitra Mandal)
---