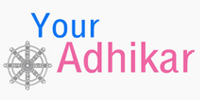 RTI aggregation platform Rapid Action Against Corruption in India (RAACI) has introduced YourAdhikar, a web platform that enables people to file applications online under the Right to Information Act (2005). Users can apply for free and the RTIs filed are mailed to concerned authorities with proper formatting. The response received is scanned and e-mailed back to the user, according to RAACI's official post.
We tried filing an RTI and found it to be quite easy. You have to sign up once on YourAdhikar site and fill in the form. Several templates are provided on the site to help you frame your queries. After filling in the form, a user can review the public information officer's (PIO) name and address, the name of the concerned department and the question/s before submitting the RTI. A user can also draft RTI forms on this site.
In April this year, the government of India has launched a portal for filing RTIs online. But there are other players like Rtination and Onlinerti.com that will enable you to file a query.
RAACI is a platform which provides structured consolidation of RTI information. It was started in June 2011 by Raj Shekhar Singh (CEO) and Sravan Puttagunta (CTO). According to the founders' LinkedIn profiles, both are based in Berkeley, California.
(Edited by Sanghamitra Mandal)
---