OnlinePrasad counts on first-mover advantage, claims to disrupt the market for spiritual services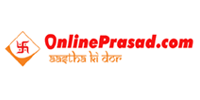 Goonjan Mall was waiting for his turn to receive prasad (religious offerings) in a long queue formed by large number of devotees in front of a famous temple in Bikaner in Rajasthan. The long wait made him think about those who are not able to visit temples of their choice to offer prasad. He lived with this thought for some days before coming up with an e-solution.
"Life is getting busier and people do not have time to visit the temple and get prasad. Many a time, my friends and family members have requested me to get them temple souvenir/offerings. This is where OnlinePrasad comes into play. We offer prasad on behalf of the user at a temple of his/her choice and home-delivers the same," says Mall, a BITS Pilani alumnus.

But how it works? "One can visit the website and choose his/her favourite shrine. The corresponding page has all the details of the temple, including its history, rituals, etc. The customer then needs to select the quantity of offerings and proceed for payment," Mall adds.
The firm follows a very simple mode of operation, claims the founder. "We have our people at each temple location to make offerings to the deity with all rites and rituals and then package it. It is then delivered to the customer via courier services in five-six working days. We have partnered with multiple logistics services for home-delivery," Mall explains.
Users can make payment by credit card, debit card or net banking. They can also pay via bank deposit. OnlinePrasad also has registered cash payment centres and sales partners.

OnlinePrasad is owned and operated by Bangalore-based Sumiran Spiritual Services Pvt Ltd, which Mall set up in January 2012. A Morpheus Accelerator startup, OnlinePrasad recently secured an undisclosed amount of funding from serial entrepreneur Krishnan Ganesh and wife Meena. The husband-wife duo, best known for starting TutorVista and selling it to Pearson in a big deal, invested in OnlinePrasad through their investment venture GrowthStory.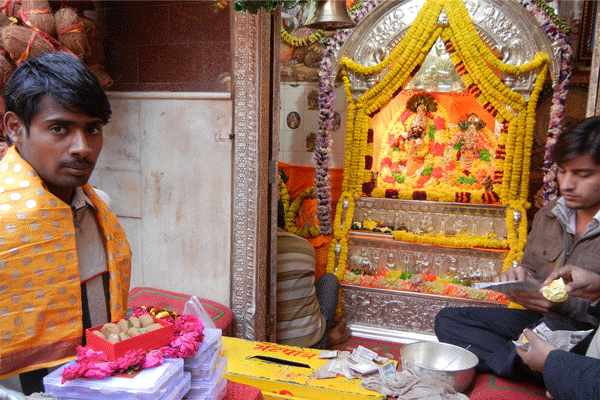 The founder did not share the number of customers OnlinePrasad has served so far, but says it is yet to reach the five-digit figure. "Currently, we have over 30 temples in our network and are constantly expanding the reach. We have the first mover's advantage in terms of cracking the online market and building a strong distribution network across temples in India," Mall claims.

The fee starts at Rs 501 per offering and can go up to Rs 51,000 for specialised offerings. One can also get prasad every month for Rs 11,000. The fee covers the price of prasad, packaging, logistics, shipping, payment collection and government taxes. One can also book for special rudrakshas on the site. The price starts at Rs 350 and can stretch up to Rs 21,500, depending on the size and the type.
OnlinePrasad sees a huge opportunity in India for its service. "The online user base in India has been witnessing a steep rise. Plus, an average Indian spends huge money for religious tours. This makes the market very interesting. In a segment where customer service is hardly expected, we are disrupting the market. Eventually, we aim to cover the entire spectrum of religious and spiritual services," Mall notes.
With10 full-time employees, the company is also eyeing global markets. "There are one billion Hindus across the world. This makes a good enough market. Doesn't it?" he asks.

OnlinePrasad is looking to achieve breakeven in two-three years. "This is a very challenging sector. The challenges are multi-fold—changing customer perception, dealing with difficult temple trusts, ensuring quality of products and establishing authenticity, to name a few," Mall observes.
What are your future plans? "We are currently planning several other religious products and services for the customers that will not only help them stay connected to their faith, but also will improve their overall knowhow of traditions as well as rites and rituals of the community they belong to," he says.
(Edited by Joby Puthuparampil Johnson)

---