Financial analysis portal Investopresto shuts down; says lack of follow-on funding forced closure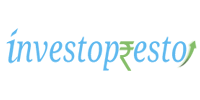 Investment analysis and research portal Investopresto, owned and operated by Hyderabad-based Investopresto Financial Services Pvt Ltd, has shut down its operations.
Investopresto, which in January this year raised a second round investment from Singapore-based Crystal Horse Investments and a few other investors, blames investors' apathy and the ecosystem in India for its shutdown.
"Investopresto shall no longer be operational starting today. We thank you all for using it and showing your support. We are sorry that we are no longer able to operate the site and the application. We wish you the very best in your investing journey," the firm said in a Facebook post.

"Our model required follow-on funding at regular intervals, as we were focused on user growth rather than revenue generation. Unfortunately, the ecosystem here was not able to support this model. Therefore, we had no option but to cease operations," the Facebook post said.
"Unfortunately, investors here seem to be least interested in user growth and only care about revenue. Would this have done much better in a better eco-system? Probably... but it is what it is. Our next venture will definitely not be in India," it said.
The development was first reported by NextBigWhat.

When we tried to open the site, it read, "There is no app configured at that hostname. Perhaps the app owner has renamed it, or you mistyped the URL."
Investopresto was founded in Singapore as Forska LLP by Ashwini Anand in 2009. It is a web-based investment management platform with risk profiling, asset allocation, portfolio management and risk management tools with social features that are targeted at retail investors in emerging markets such as India. By its social feature, Investopresto lets the users share trade ideas, stock picks and investment recommendations with their circle of friends, family and the world and keep private information such as the amount invested, number of shares bought/sold, etc blocked.
The firm had earlier raised $300,000 from Crystal Horse.

(Edited by Joby Puthuparampil Johnson)
---