Indiaplaza, one of the first e-commerce ventures in India, is in the final stages of pulling down the shutters, sources close to development told Techcircle.in. The e-commerce company is unable to raise any fresh capital and has also sent a notification to all its vendors for negotiating and settling their final dues.
The last fundraise for Indiaplaza happened in 2011 when it raised $5 million from Kalaari Capital (then known as IndoUS Venture Partners). Talking to Techcircle.in last year, K Vaitheeswaran, founder and CEO, Indiaplaza had mentioned that the company was looking to raise next round in mid 2013, but that didn't happen. There have been rumours in the market about the venture calling it quits for some time now.
Interestingly, when we reached out to Vani Kola, managing director, Kalaari Capital, to get some insight on the development, she said, "We are no more a part of Indiaplaza." It's most likely that the VC fund has written off its investment in Indiaplaza.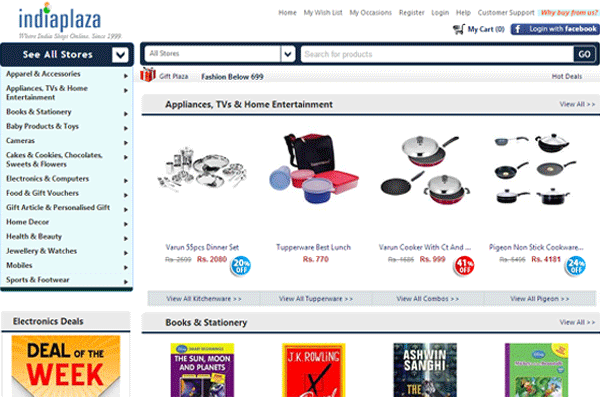 While the site is active as of now, everything on it is 'out of stock' and when we tried to reach out through the customer care number it seemed to be out of order.
An email questionnaire sent to Vaitheeswaran did not elicit a response. However, after taking our call, he averted all questions saying, "I am not well and not in a position to talk as of now."
Indiaplaza was launched as Fabmall.com in 1999, making it one of the first e-commerce ventures in India. Prior to a Series A round in 2011, the company had raised $3 million in angel funding between 2004 and 2011, from Indigo Monsoon Group.
Talking to Techcircle.in last year, Vaitheeswaran had mentioned that the e-tailer was selling one lakh items per month or 3,000-4,000 items daily. He shared that in terms of volume, books were the largest selling items and in terms of value, it was electronics. On his plans of fundraising, he had said, "We do not want to go into multiple series of funding till we prove to ourselves to the stakeholders that it will be a profitable and sustainable model this time around. Once we do that, we will decide if we want to do an IPO or stick to Series B."
A number of e-commerce players are finding it hard to sustain in the current volatile market environment. While on the one hand larger players like Flipkart and Snapdeal have managed to raise over $100 million capital, the smaller ones are either shutting down or merging/getting acquired to ensure survival.
We are trying to get more details on Indiaplaza's shutdown and shall update the post.
Recent e-com casualties
Bangalore-based Uniworld Lifestyle Solutions Pvt Ltd, which launched the fashion and lifestyle e-store MiraiStore.com in April 2012 shut shop recently.
In May 2013, premium apparel and accessories e-tailer Rock.in, a brand owned by Mumbai-based Rock In Fashions Pvt Ltd, closed down.
Aporv.com, an online marketplace for Indian handicrafts which is owned by Bangalore-based Aporv Crafts Pvt Ltd, stopped taking new orders in May this year.
Online toystore Wopshop.com shut shop within a year of launching their operations.
Babycare products e-tailer A2zbaby.com shut down operations in November last year.
In October 2012, Mumbai-based Shopveg.in, an e-tailer of vegetables, fruits and groceries, pulled its shutters down due to lack of capital.
(Edited by Joby Puthuparampil Johnson)
---