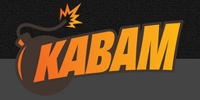 Privately held mobile games maker Kabam is on track for 65 per cent higher revenue of $300 million this year, and its employees have put up $38.5 million of stock for sale in a deal that puts its valuation at $700 million, the company said on Monday.
The San Francisco-based company, which is behind "Kingdoms of Camelot" and competes with Zynga Inc and Supercell, gave its employees an opportunity to sell stock in a private offering that started late last week and is expected to close in a few weeks, a Kabam spokesman said without divulging details.
The new investment will not go to Kabam but is "a way to enable employees to enjoy some financial benefit today from the equity portion of their compensation," CEO Kevin Chou said in a statement.
The company did not disclose who offered to buy stock but said they included current investors and new parties.
Kabam, which also makes social games on Facebook Inc, has previously raised over $120 million in venture capital funding.
The company is profitable and has seven titles that bring in more than $1 million per month, the company said.
The company, which was founded in 2006, has $50 million in the bank and is on track for more than $300 million in revenue in 2013, Chou said. The company said it generated sales of more than $180 million in 2012, up 70 per cent from 2011.
Chou has previously said the company expects to take the IPO route in 2014 or later.
While Zynga was slow to make a transition away from social games on Facebook, where growth has flagged, Kabam gets a majority of its revenue from mobile games like "Fast and Furious 6: The Game," a free-to-play racing title.
"More than 70 per cent of Kabam's revenue is derived from platforms other than Facebook, and a majority of that is on mobile devices," the Kabam spokesman said.
Besides early titles like the popular "Kingdoms of Camelot" strategy game, which allows players to build castles and battle troops in a medieval setting, Kabam's publishing business has released over 20 third-party titles over the past year.
In December, Warner Bros Entertainment Inc and MGM Studios Inc joined forces to invest an undisclosed amount in Kabam. Warner and Kabam have partnered to release two games on "The Hobbit" movies.
Google Ventures, Intel Capital, Canaan Partners and Redpoint Ventures have previously invested in Kabam.
---