Excl: Insurance e-seller Easypolicy.com in talks to raise up to $7M in first round of funding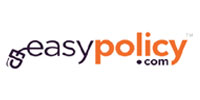 Noida-based EP Online Marketing Pvt Ltd, which sells insurance policies through its website Easypolicy.com, is in talks with various investors to raise $5-7 million in the next 3-6 months, sources told Techcircle.in.
The two-year-old startup was founded by Alok Bhatnagar, Neeraj Aggarwala and Divyanshu Tripathi in 2011 and it is now looking for its first round of funding. Easypolicy has also mandated the i-banker, Prescient Capital, to find an investor.
When contacted, Alok Bhatnagar, managing director and co-founder of Easypolicy, confirmed that the company is looking to raise capital but declined to reveal further details. Prescient Capital spokesperson also declined to comment on the development.

Easypolicy sells different types of insurance online including car insurance, health insurance, travel insurance and life insurance, among others. The company earns commission on the policies sold.
"The core proposition of the website is to provide a transparent and easy mechanism for customers to purchase insurance. We have an assisted model and also a sales team which contacts and assists a customer when he/she buys a policy," said Bhatnagar.
According to him, the site sells around 1,000 policies per month and booked total premium of Rs 8 crore in FY13 for various insurance policies. It is now looking to hit Rs 40 crore mark in FY14.

"When we raise capital, we plan to invest it to increase our strength and build a new sales centre. We will also invest in marketing our brand and widening our reach," added Bhatnagar.
Easypolicy competes with Policy Bazaar, a dominant player in the online insurance selling space. Interestingly, co-founder Divyanshu Tripathi was earlier working with Policy Bazaar. Before starting the venture, Bhatnagar was the business development lead for consumer media (South Asia) for Thomson Reuters while Neeraj Aggarwala, the youngest member of the founding team, was the CEO of Sportido.com.
Founded in 2008, Policy Bazaar is currently led by Yashish Dahiya. Till date, the company has raised around $18 million in multiple rounds of funding from Info Edge (India), Intel Capital and Inventus Capital.

Other players in this space include Myinsuranceclub.com and Easyinsuranceindia.com, to name a few.
"Online insurance is at a nascent stage and has captured only 1-1.5 per cent of the insurance industry, but has huge growth opportunity. Online insurance sector grew at triple digits over the past 2-3 years and is expected to grow by five times in the next 5-7 years," added Bhatnagar.
The total premium of life insurance underwritten in FY12 was Rs 1.25 lakh crore and non-life insurance stood at Rs 53,000 crore, according to a report co-authored by CII and E&Y. There are 49 companies in India which sell insurance policies of which 24 companies sell life insurance.

(Edited by Sanghamitra Mandal)
---