Alibaba in talks with Hong Kong stock exchange on ownership structure ahead of IPO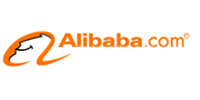 Alibaba Group Holding Ltd is in talks with the Hong Kong stock exchange about allowing its founders to maintain control over the Chinese e-commerce company even after it becomes listed, people familiar with the matter told Reuters.
Alibaba is widely expected to launch an initial public offering worth more than $15 billion by the end of the year, with Hong Kong tipped as the likely venue.
The Hong Kong Exchanges and Clearing Ltd, however, generally disapproves of dual class listings, which favor a company's founders and management over its individual investors.

Such a structure would also need approval from the regulator, the Securities and Futures Commission, which turned down a similar request by UK football club Manchester United. Manchester United eventually listed on the New York Stock Exchange last year.
"If Alibaba wants to pursue this type of structure, I think they'll have to try and do something more subtle, more realistic than a dual share," said one Hong Kong banker familiar with the discussions between Alibaba and the exchange.
Alibaba, which has yet to officially announce that it will hold an IPO, and the Hong Kong exchange both declined to comment on the shareholding talks.

Swire Pacific is the only Hong Kong listed company that has dual class shares, a structure that pre-dated tougher rules implemented by the exchange a few years ago.
U.S. exchanges like Nasdaq and the New York Stock Exchange, allow dual class listings and Alibaba is still weighing "the pros and cons" of listing in the United States vis-a-vis Hong Kong, according to people familiar with the matter.
A Hong Kong securities lawyer said the potential size of the Alibaba IPO may sway the Hong Kong exchange.

"They will have said no to a lot of people over the years and it would be hard for them to move, although tempting if it would get them that listing," the lawyer said.
Alibaba was founded by former English teacher Jack Ma and 17 others in China's eastern city of Hangzhou. Ma and Joseph Tsai, a co-founder and former Alibaba chief financial officer, own about 10 percent of the company between them, according to securities filings.
Japanese Internet and telecoms group Softbank Corp owns 35 percent of Alibaba and U.S. tech company Yahoo Inc. owns a 24 percent stake.

---