Khosla Impact to invest in two Indian tech oriented social venture startups in a year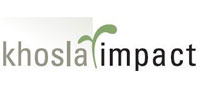 Khosla Impact, an independent $30-million 'frontier markets fund' providing investments for technology oriented social ventures across India and Africa, has quietly invested in five Indian firms over the last couple of years and is now looking to put in money in two more companies in 12 months, according to a top executive.
Founded in 2011 by Vinod Khosla, a veteran Silicon Valley venture capitalist, Khosla Impact is a for-profit commercial fund focusing on companies operating in providing clean and accessible water, on-demand energy and affordable healthcare, tools for economic empowerment like information-based platforms, education, mobile marketplaces, and agricultural supply chains. In addition to the five Indian firms, it has infused money in two African companies.
Khosla Impact's Indian portfolios include Babajob, an informal and entry level job portal; Embrace Innovations, a provider of affordable healthcare devices; MokshaYugAccess, a rural supply chain solutions firm and Driptech, a provider of affordable drip irrigation for small farmers, besides another unnamed company which would be announced in mid-September.

According to the company's website, it also counts Eyenetra as a portfolio firm. The US-incorporated firm, which has an Indian co-founder, is into providing vision care solutions through mobile health technology. Using a series of digital interactions, its device enables a user anywhere to conduct their own eye test. Individuals can then collaborate with eye care providers to choose from personalised solutions.
"We are mainly looking to invest at the seed as well as Series A stages. We invest in companies that can create significant impact on people's income level and productivity," said Sandhya Hegde, who manages Khosla Impact's Indian operations, along with Mark Straub, who has earlier worked with Lok Capital in New Delhi.
"We have identified a few more and will invest in a total of five-seven more companies across Indian and Africa in the next 12 months," she said.

Khosla Impact looks to invest in around 10 companies a year globally and puts in anywhere between $200,000 and $2 million. Headquartered in California in the US, the company is planning to set up an office in India soon.
Hegde feels that there are a lot of opportunities in India in the impact investment space. There is a lack of sufficient technology design as well as human capital in the country. However, distributors and potential customers in Africa have been asking Indian entrepreneurs to deploy technology in their local markets.
(Edited by Joby Puthuparampil Johnson)

---