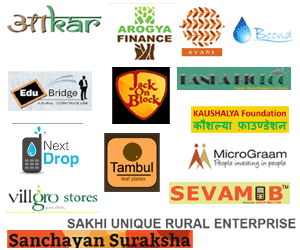 Artha Venture Challenge (AVC), a national competition conducted by the Artha Platform to find the most ambitious early-stage social entrepreneurs in India, has announced the names of 15 startups that have been selected for its eight-month incubation as well as potential funding programme.
Apart from receiving extensive capacity building support, the finalists will also get an opportunity to grab up to Rs 25 lakh ($37,000) of equity funding. However, the funding will only be provided if the startups close an external funding round during the incubation programme. For eg, if one of its finalists raises Rs 10 lakh in external funding (during the incubation period), it will get the same amount from Artha. But if it secures Rs 50 lakh or above from external investors, Artha will still provide only Rs 25 lakh.
The AVC was conducted in association with accelerators Ennovent and Villgro. Both will work closely with each of the finalists to provide customised support, as well as access to expert mentors and a network of impact investors. Artha Platform is an online community dedicated to building relationships between impact investors and donors, and social entrepreneurs and capacity building support organisations working for or in India. It is an independent initiative supported by Zurich-based Rianta Philanthropy Ltd.
Here is a quick look at the 15 finalists:
Aakar Innovations: A social enterprise that aims to simplify the lives of rural communities by promoting grassroots innovations while also creating sustainable livelihood opportunities in the process.
Arogya Finance: Plans to enable people to access quality healthcare by offering them a loan at the right place and the right time.
Avani Bio Energy: Avani's power plants turn pine needles into electricity providing clean energy, reliable employment, and reducing the risks of forest fires
Banka BioLoo: A women-led business organisation engaged in promoting and developing innovative environmental friendly products and services for human waste management system.
Boond Engineering & Development: Aims to solve challenges in adequate lighting, access to clean drinking water and pest control affecting the remote areas of the world.
Edubridge Learning: Working towards transforming the lives of the unemployed youth in India across urban, semi-urban and rural areas through commercially-relevant training at their doorstep, with guaranteed full-time jobs.
Jackonblock Facility Services: Aims to provide top-quality facility services in soft skills such as carpentry, masonry, plumbing and housekeeping, etc.
KNIDS Green: Provides an integrated value chain for equitable and holistic development of small, marginal and landless growers and roadside vegetable vendors.
NextDrop: Notifies urban residents 60 minutes before water will arrive in their taps and provides cost effective management tools to water utilities.
MicroGraam: A peer-to-peer investment platform that enables low-income borrowers to avail affordable loans from social investors.
Sakhi Unique Rural Enterprise: The goal of Sakhi Retail is to improve the health and well-being of Indian rural households by distributing high-quality, affordable goods and appliances where they are least accessible. It also aims to increase incomes in rural areas by teaching rural women entrepreneurs door-to-door sales that provide commission-based income.
Sanchayan Suraksha Solutions: Aims to achieve complete financial inclusion for low-income & bottom of pyramid (BOP) segment.
Sevamob: Wants to transform the delivery of primary healthcare and insurance to low income consumers in developing countries.
Tamul Plates Marketing: Produces and markets eco-friendly areca nut leaf disposable dinnerware.
Villgro Innovation Marketing: Aims to make Indian agriculture profitable and help rural folks live better through sustainable, superior and safe products for agriculture, dairy, water and energy.
---