Hotels and resorts chain Zuri Group forays into e-com space, launches corporate office supplies portal Zoffio.com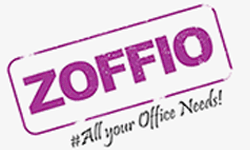 Luxury hotels & resorts chain Zuri Group Global has forayed into e-commerce segment with its recently-launched online portal for office supply and stationery items, Zoffio.com. The site, which went live in May 2013, caters to the needs of corporate organisations and small and medium businesses (SMBs) looking to source office supplies in India. The portal currently offers paper products, office furniture and machines, pantry products, digital products, corporate gifts, printer cartridge and laptop battery, among other items.
The brands offered on the site include Deli, Generic, Omega, Solo, 3M, Camel and Camalin, etc. The company claims that the products will be delivered in 4-7 working days, and it will offer free delivery on all orders worth Rs 750 and above. For the same, it has partnered with logistics services like Blue Dart. The payment modes available include cash on delivery, credit/debit card and net banking.
Currently, Zoffio is operating out of its Bangalore and Delhi offices and is sourcing office items from manufacturers as well as distributors. The company is now looking to open offices 13 cities like Mumbai, Chennai, Kolkata, Hyderabad, Cochin, Goa, Chandigarh, Indore, Lucknow, Jaipur, Bhubaneswar, Ahmedabad and Punjab, by 2017.

---