High iPhone price spooks investors, Apple shares drop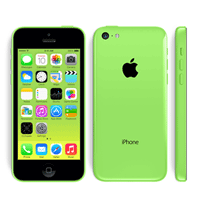 Apple Inc's new iPhones got panned by Wall Street on Wednesday as investors decried one model for being too costly for emerging markets such as China, and dismissed the other model as lacking enough game-changing features.
The world's most valuable technology company missed an opportunity to introduce a low-end smartphone to drive sales in Asia, where Samsung Electronics and China's Huawei have a wide lead over Apple, analysts say.
The plastic iPhone 5C unveiled on Tuesday will sell for 4,488 yuan in China, Apple said. That is more than the average monthly urban income in China, and about double the cost of mid-tier devices from Samsung and other vendors. The cheapest phones in China, made by the likes of Xiaomi, go for about $100 apiece.

"Investors were put off that Apple's price point didn't go low enough to attract a new market. It doesn't have the same range in price that Apple's competitors have," said Mark Luschini, chief investment strategist at Janney Montgomery Scott in Philadelphia, which manages about $58 billion in assets.
The high-end iPhone 5S disappointed Wall Street and revived fears that Apple's most innovative days may be behind it. The phone has a fingerprint scanner to improve security, but analysts said that was not likely to be enough to make the iPhone 5S a sure win in the crowded smartphone market.
"There was nothing transformational announced. It has the fingerprint scan and new colors, but bigger features, like different screen sizes, don't seem to be at the ready. This was less than expected from a company that has a reputation for surprising with a killer product or strategy," said Luschini.

Shares of Apple slid 5.4 per cent to close at a month low of $467.71 on the Nasdaq after at least three brokerages downgraded their rating on the stock. Still, Apple remains up 18 per cent since the start of July, when anticipation about the phones began building.
Apple executives - and the company's many fans in the industry - maintain both iPhones are best-in-class. While the corporation itself has not addressed the uproar over its iPhone 5C's price tag, some analysts say it's a good move to preserve margins while leaving room for future reductions.
Waiting for china mobile

China is critical to Apple's growth prospects as its biggest market after the United States. Apple fell to No. 7 in the second quarter in China with a 5 per cent market share, losing ground not just to Samsung but also to local rivals such as Lenovo and ZTE.
Early signs point to a lukewarm Chinese response to the new iPhones. Only 2.6 per cent of 35,000 Chinese consumers surveyed by Web portal Sina.com said they would consider buying the 5C.
"We worry that Apple's inability (or) unwillingness to come out with a low-priced offering for emerging markets nearly ensures that the company will continue to be an overall share loser in the smartphone market until it chooses to address the low end," Sanford C. Bernstein analysts said in a note.

Wall Street is banking on Apple securing a partnership deal with China Mobile Ltd soon, granting the iPhone more than 740 million potential buyers. Some investors were disappointed that a deal was not announced on Tuesday.
Still, the iPhone 5C carries a total component cost of $165, versus the $199 of the last-generation iPhone 5 and $236 for Samsung's top-tier Galaxy S4 smartphone, according to IHS iSuppli's preliminary estimates - suggesting there is room to cut prices if warranted.
"Rather than offer attractive pricing for consumers, and move the iPhone 5C into a new and growing price segment, Apple retained a premium pricing strategy in targeting the $400-800 smartphone segment," Credit Suisse analyst Kulbinder Garcha wrote in a note.

"This segment is not forecast to see meaningful growth long term. This decision, at the margin, is good for profitability but not growth."
Apple's profit for the quarter ended June 29 fell 22 per cent as gross margins fell below 37 per cent from more than 42 per cent in the year-earlier quarter. Garcha estimated that Apple's share of the global smartphone market would fall to 15.5 per cent this year and 13.1 per cent next year, from 18.1 per cent in 2012.
Oversold?

Some analysts said Wednesday's selloff in Apple shares may have been overblown.
Nomura analyst Stuart Jeffrey said Apple may have ensured stable margins for the next couple of quarters by pricing the 5C in the United States at $99 with a contract and $549 without.
Saying the 5C was "nobody's low-margin phone," Cowen and Co analyst Timothy Arcuri noted that Apple's new relationship with Japan's NTT DoCoMo Inc plus the expected tie-up with China Mobile supported the view that Wall Street's estimates for Apple earnings in 2014 looked too low.
Arcuri said gross margins for the 5C appeared to be as high as in the mid-50 per cent area.
Raymond James and Associates maintained its "strong buy" recommendation on the stock and raised its share price target to $675 from $600, based on expected demand for the lower-end iPhone, coupled with the NTT DoCoMo relationship and the preservation of gross margins.
Canaccord Genuity kept its "buy" rating on the stock and raised its target price to $550 from $530, citing Apple's aggressive launch plans in more than 100 countries by year-end.
The brokerage also raised its 2014 estimate for iPhone sales to 180 million units from 177 million.
---