Social media-based digital solutions firm Kuliza looking to expand to more US cities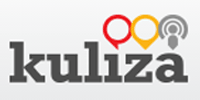 Bangalore- and Austin-based Kuliza Technologies Pvt Ltd, which helps brands build digital solutions, including web and mobile apps, media brand sites, commerce sites, social apps and mobile sites, is looking to expand to more US cities soon.The Blume Ventures-backed company has more than 25 global paying customers, its CEO Kaushal Sarda told Techcircle.in.
Kuliza was set up in 2006 by Anand Anand, a graduate in mathematics and computer applications from IIT Delhi. Prior to setting up Kuliza, he was a development manager at Amazon.com. He has also co-founded VMLogix, now part of Citrix Systems.

"New-age consumers are socially connected and engage with a brand via desktop, tablet, mobile phones or large interactive displays. They do this from the comfort of their homes or at brand locations. So, brands need an easy way to launch engagements that can be triggered from emails, SMS, QR codes, NFC, etc and consumed via any device while leveraging social channels to create viral outreach," said Sarda.
According to Sarda, most brands have invested money to build a large fan base on Facebook and have already acquired a sizable fan base. "However, they are yet to figure out how to translate this fan base into an engaging community. Here is where Kuliza comes into the picture."
Kuliza has four social offerings, in addition to a SaaS product. The social offerings are 1) Echo: a social commerce platform to help e-commerce companies convert on-site activities to meaningful referrals on Facebook, 2) Elevate: it helps brands identify and target their most meaningful Facebook fans. It gives a comprehensive picture of how fans are engaging with a brand on Facebook, through digital campaigns and on the brand's site, 3) Facebook Apps: an app store of more than 30 Facebook apps for fan engagement, and 4) Like Bag: an e-commerce tool that helps brands convert their Facebook 'likes' to 'leads'.

The SaaS product, called Mobichirp, helps brands create cross-device marketing apps so that their campaigns run across smartphones, tablets and desktops. This tool helps brands launch campaigns within minutes without the need to write a single line of code. Kuliza charges a monthly or usage-based subscription license fee for its product IP and also on 'actuals' (it means, on the basis of the time clients spent to build a custom app/solution).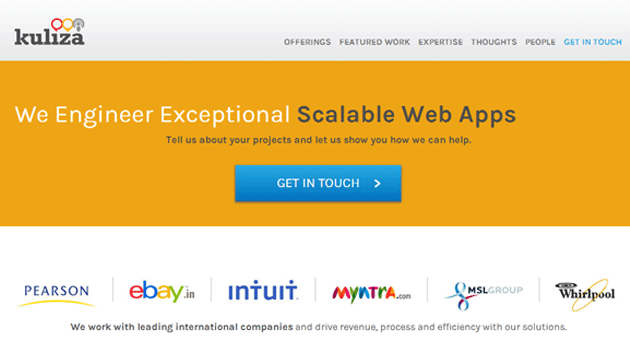 According to Sarda, Kuliza has an active customer base and partner ecosystem in the US. It now plans to further expand its presence in that market by becoming the preferred technology partnership for digital agencies. "A lot of US agencies are looking for a trusted technology partner who has strong skills in social, mobile and cloud technologies and can use these skills to build scalable and engaging digital marketing apps. We have experience of working with US agencies over the last six years and would like to become a preferred technology partner for small and mid-sized agencies in the US," he said.

The firm's clients include names such as Pearson, Ebay, Myntra, Intuit, Van Heusen, Whirlpool, Zansaar, MSL Group. The company has also worked with many other Fortune 500 brands, it claimed.
In addition to the US market, the firm sees massive opportunities in India. "Investments on technology to drive digital marketing programmes are growing year on year. The time spent online (via mobile web) by the new-age Indian consumer is growing much faster than that on television. We think this will result in more investment in digital marketing apps by Indian brands. This gives us a massive opportunity," Sarda observed.
Kuliza recently acquired social marketing platform Adepto for an undisclosed sum. Sarda said the integration is already complete. The money it raised from Blume in August this year is being used for global expansion, strategic partnerships and building new digital marketing tools.

Sarda said the company has no acquisition plans right now, "But we are always on the lookout for interesting products to make our offerings more comprehensive."
The firm, which has an office in Singapore as well, has around 50 people on board. Sarda said the company has been profitable since day one of starting its operations. "We have always been a profitable company and expect a very healthy growth over a year. However, we would not like to share exact revenue numbers at this moment."
Given the huge smartphone penetration with increasingly huge 'social surfers', companies globally are eyeing to make the most of social media, monetise their fan base and convert them into customers. There are various companies operating in this space although they don't offer social media monetisation tools. It includes Mu Sigma and Fractal Analytics and social media benchmarking firm Unmetric Inc. In Sarda's own words, Kuliza competes with 'every company that provides digital apps, create brand microsites, Facebook/social apps or mobile apps'.

(Edited by Joby Puthuparampil Johnson)
---