TimesCity partners with digital marketing startup Mobikon for real-time table reservations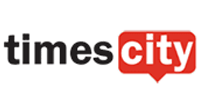 Online nightlife and restaurant guide TimesCity, part of Times Internet Ltd, has entered into a partnership with Mobikon Asia Pte Ltd, a digital marketing startup located in India and Singapore to enable real-time table reservations for its customers on the site. For the same, Mobikon's 'Konekt' platform has been integrated into the TimesCity discovery tools for real-time match between consumer intent and availability at restaurants.
The platform will also serve as a customer relationship management (CRM) tool for restaurant owners to better understand consumer behaviour and provide greater engagement for consumers via customised couponing and directed digital marketing.
"The partnership will enable restaurants to do more by opening up new avenues in terms of customer acquisition, gain better consumer insights and at the same time provide a greater engagement for their customers," said Samir Khadepaun, Mobikon founder and CEO.

Set up by Khadepaun and Salil Khamkar in 2009, Mobikon is headquartered in Singapore and also has offices in Mumbai, Pune, Bengaluru. The startup's flagship product Konekt's cloud platform provides easy to deploy apps to capture customer feedback, profile, reservations, customer engagement in real time, analytics and multichannel campaign management. The company claims to be currently engaging 1.5 million customers, and powering over 50,000 reviews every month across 500+ outlets and for more than 60 brands in over 5 countries.
The startup had earlier raised $1.7 million in a Series A round led by Singapore-based Jungle Ventures. Super angel investors including Ravi Mantha, a member of the board of trustees at The Indus Entrepreneurs (TiE), and others also took part in the round.
Based on the popular Times Food Guide and Times Nightlife Guide, TimesCity is a comprehensive guide on food, nightlife, movies and event options in your city. It features reviews and ratings from a panel of food critics and foodies, latest movie trailers, reviews and theatre listings. It is currently available in 11 cities that include Delhi/NCR, Mumbai, Kolkata, Hyderabad, Bangalore, Chennai, Pune, Ahmadabad, Jaipur, Chandigarh and Goa.

Last month, the company had acquired location-based restaurant recommendation app Gawbl for an undisclosed amount. Gawbl was developed four months ago by a Pune-based team, led by Chiragh Kirpalani. Post the acquisition, Kirpalani joined TimesCity as head of mobile while his team is also part of the company.
---