7 people who keep Twitter humming and who will get rich from Twitter's IPO?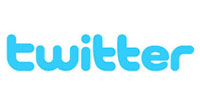 Twitter laid bare its financial numbers for the first time on Thursday ahead of its initial public offering, one of the year's most highly anticipated events on Wall Street.
The company, which spun out of a nearly failed San Francisco startup in 2006, went through early years of management turmoil and unprofitability. But since 2010, Chief Executive Dick Costolo has firmed up the executive ranks and gradually dialed up Twitter's revenue engine.
Here are some key people from the boardroom, the sales force and the engineering corps who keep Twitter humming.

1. Dick Costolo, chief executive
A wry and driven entrepreneur who sold an online news distribution company to Google, Costolo was an early investor in Twitter before then-Twitter CEO Evan Williams asked him to join the company as chief operating officer in late 2009. Costolo wrote a tongue-in-cheek tweet: "First full day as Twitter COO tomorrow. Task #1: undermine CEO, consolidate power." He would become CEO one year later.
2. Jack Dorsey, co-founder and chairman

Widely credited as the man who invented Twitter as it is known, Dorsey served as Twitter's first CEO until he was pushed out by the board in 2008; he remained chairman. In 2012, Costolo asked Dorsey to return to the company to play an active role in plotting its consumer-facing product strategy.
3. Adam Bain, president of revenue
Costolo made his most important hire in late 2010, when he hired Bain away from News Corp, where he oversaw revenue products and sales at Internet properties like MySpace. Twitter's money man has since built Twitter's sales force around the world and oversaw the hiring of a significant part of its 2,000 employees.

4. Ali Rowghani, chief operating officer
Along with Bain, Rowghani is one of Costolo's most powerful deputies. A former high-ranking Pixar executive who shuns the spotlight, Rowghani is an influential voice on issues ranging from Twitter's mergers and acquisitions to choosing which outside investors are allowed to hold Twitter shares. He served as chief financial officer until late 2012, when he was replaced by Zynga alumnus Mike Gupta.
5. Peter Fenton, investor and director

In early 2009, Fenton's venture capital firm Benchmark Capital invested more than $21 million in Twitter for what is now rumored to be the largest institutionally held stake in the company. Fenton served a steadying presence on the board during the company's most troubled years.
6. Katie Stanton, head of international strategy
A former Google executive and State Department staffer, Stanton is responsible for expanding Twitter's operations in foreign countries, a potential challenge given that Twitter has vowed to legally fight against government censorship. Roughly 70 percent of Twitter's accounts are based outside the United States. Analysts have said the company will need to extract more revenue globally to sustain growth, a responsibility that partially falls to Stanton.

7. Chloe Sladden, head of media
Sladden joined Twitter in 2009 to win over media rivals, namely television producers and networks, who could be partners rather than rivals to Twitter. The ubiquitous "hashtag" seen on TV programs and ads today is partly the work of Sladden, the Stanford-educated former Current TV executive and management consultant.
Who will get rich from Twitter's IPO?

Just about everyone in Silicon Valley has dreamed of striking it rich with a well-timed investment. Analysts estimate that when Twitter debuts on public markets, its valuation will hit around $10 billion. Here is a list of the number of shares owned by some of the people and investment firms that will benefit the most from Twitter's initial public offering:
Executive officers and directors:
Evan Williams 56,909,847 shares, or 12 per cent. Williams was Twitter's CEO until 2010, when current CEO Dick Costolo took the helm. He is now working on a publishing platform, Medium, which is dedicated to long-form content.
Benchmark 31,568,740 shares, or 6.7 per cent. Venture firm Benchmark started investing in Twitter in 2009 when it was valued in the $200 million-$250 million range. This stake includes shares owned by partner Peter Fenton, who led the firm's investment in consumer-Internet play Yelp, holds a board seat at Twitter.
Jack Dorsey 23,411,350 shares, or 4.9 per cent. Dorsey co-founded Twitter and still serves as its chairman. In 2009, he founded payments service Square and serves as its CEO.
Dick Costolo 7,589,608 shares, or 1.6 per cent. A onetime improvisational comedian, Costolo took the helm of Twitter in 2010. He joined Twitter as COO the year before, after he and co-founders sold their web feed management provider FeedBurner to Google in 2007.
Adam Bain, 1,722,350 shares, or less than 1 per cent. Bain is the president of global revenue at Twitter. He was formerly the president of audience network at News Corp's Fox Interactive Media.
David Rosenblatt, 283,333 shares, or less than 1 percent. Rosenblatt is the CEO of luxury online retailer 1stdibs.com and is a member of Twitter's board of directors.
The following groups own at least 5 per cent:
Rizvi Traverse Management. A closely held private-equity fund based in Michigan, Rizvi has made a name for itself by buying stakes in entertainment companies such as Playboy and movie producer Summit Entertainment. Last year, it led a $200 million funding round in Jack Dorsey's payments company, Square.
Spark Capital. Venture firm Spark started investing in Twitter in 2008. For a time, Spark partner Bijan Sabet served on Twitter's board.
Union Square Ventures. Venture firm Union Square started investing in Twitter in 2008. For a time, USV partner Fred Wilson served on Twitter's board.
DST Global. The investment firm founded by Russian billionaire Yuri Milner led a $400 million investment in Twitter in 2011. At the time, Twitter was valued at around $8 billion.
---