CIIE and Village Capital invest in healthcare startup iKure, education gaming firm EdSix Brain Lab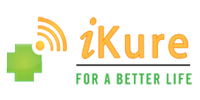 IIM Ahmedabad's tech incubator Centre for Innovation Incubation & Entrepreneurship (CIIE), along with US-based investor Village Capital, has invested an undisclosed amount in Kolkata-based iKure Techsoft Pvt Ltd, a technology-enabled rural healthcare service provider, and Chennai-based EdSix Brain Lab Pvt Ltd, an education gaming company.
iKure and EdSix were the winners of the Tech4Impact accelerator programme conducted by CIIE, in association with Aarohan Ventures and Village Capital early this year.
Founded in 2010 by Sujay Santra, an MCA from Institution of Electronics and Telecommunication Engineers (IETE) in Hyderabad, iKure aims to bring affordable medical services to rural and remote areas. It has established Rural Health Centers (RHCs) that are armed with MBBS doctors available seven days throughout the week, pharmacists dispensing only accredited medicines, and health officers recording data for all activity at the centers.

Started in August last year by Saravanan Sundaramoorthy, an executive MBA from Pondicherry University, EdSix provides online and offline educational games which develop cognitive skills, teach real life concepts, and supplement school curriculums. EdSix especially focuses on bottom-of-the-pyramid (BoP) children from semi-urban households and remote schools across India and seeks to offer its products through a multi-language platform that will include Indian regional languages.
"iKure is solving one of the most important social problems of rural healthcare delivery in India," said Shashank Rastogi, CIIE director of operations. "Cognitive skill development games are gaining acceptance globally and EdSix is a unique company built on extensive research which has the potential to become a significant global player in the market."
Atlanta-based Village Capital uses peer support to enable entrepreneurs to solve problems. Over the past four years, Village Capital's partner programs across the world have recruited over 350 entrepreneurs solving pressing problems in education, health, energy, agriculture and  financial inclusion.

In Village Capital's programs, teams help each other with product design, customer development and financial sustainability. At the end of each program, top teams receive seed investment through a democratised model that changes the way innovation happens – entrepreneurs themselves decide who gets funded.
(Edited by Joby Puthuparampil Johnson)
---