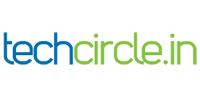 Techcircle.in has been growing at an exponential rate (thanks to our readers), but like any other organisation, to take this growth to the next level we need some gunpowder. We are happy to announce that we are now expanding the team further and for the same are looking at hiring journalists.
Location: Mumbai / Bangalore
Eligibility Criteria:
While someone with a journalism background will be given preference, it is not a mandatory requirement. We are looking for passionate individuals that have experience (or have been following rigorously) in writing about the Indian startup ecosystem, gadgets, technology, mobile, internet, etc.
The writer should also be able to write clean English with no grammatical errors.
Key Responsibilities:
The writer will need to track the Indian startup ecosystem and write stories on its latest developments (funding, people movement, startup profiles, etc.). They will also need to ideate and come up with interesting features / interviews on their own. Apart from simply reporting developments, they should also be able to give their point of view on the same.
Some of the areas that the writer will have to focus on include technology startups, internet, gadgets, telecom, VAS, mobile, enterprise software, SAAS, Cloud, etc.
We are not looking for a press release rehash, instead writers that can take ownership of the content and can give their verdict with authority.
You need to have an eye for exclusives and should be able to go out and get stories. For the same, you will need to be in regular contact with industry big wigs as well as be active on sites like Twitter and Quora.
You should also be open to taking up additional responsibility (like live blogging) at Techcircle.in events and conferences.
Above all, they will need to contribute on a regular basis (so only serious writers apply, no part-timers).
How to apply:
Interested candidates can send their CV's, along with a sample article on editor@vccircle.com.
---