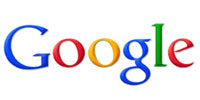 Last month Google's chat services faced a technical glitch, due to which some messages intended for one person were sent to another. What this basically meant was if you were cursing your boss on Google chat with another employee, there is a strong chance he/she was getting the chats instead (OMG!). Or if you were planning a surprise birthday party for your office sweetheart, there was a strong chance she knew all about it.
Jokes aside, the company is now putting the messages sent by the users (during the glitch) back into their saved chats. Note that no recipients, intended or unintended, will have access to these messages in their saved chats, and they will only be visible to the users who originally sent them. In addition, the saved chats will show the contents and unintended recipients of any mis-delivered messages.
"The issue lasted roughly three-and-a-half hours, and affected a small percentage of users. We took steps to fix the problem as soon as we discovered it, including removing any messages you sent during that period from everyone's saved chats. This reduced the chance that people saw content that wasn't meant for them," read an official response from the company.
If you were one of the affected users, you can review these saved chats here. You can delete them entirely, or keep them and start a new conversation. Also, since the company does not save 'off the record chats', those will not be available to the users.
"We are very sorry for what happened, and we are taking steps to make sure issues like this don't happen in the future," read an email sent out by the company to affected users.
Here's a quick funny take that we thought could have happened because of the glitch. Note: all of these have been created by us and are in no way real.
Sonia Gandhi to Rahul Gandhi (goes to Narendra Modi instead): I think you should be the next PM; you have all the qualities of a leader.
Modi: Rofl (rolling on the floor laughing).
Virat Kohli to Suresh Raina (goes to Dhoni instead): Finally Sachin is retiring, now we will them show who is boss.
Dhoni: Never fear, I am still here!
(Edited by Joby Puthuparampil Johnson)
---